Jede Woche erscheinen zahlreiche neue Alben als Vinyl, CD, Download oder Stream. Hier unser Überblick der spannendsten Musik Neuheiten 2021!
Im Streamingzeitalter ist es fast unmöglich geworden, neue Alben auf dem Schirm zu haben. Mal erscheinen neue Platten Knall auf Fall, manchmal nur als Stream oder nur als Tonträger auf CD oder Vinyl. Das einzige was CD Neuerscheinungen von Streams nicht unterscheidet: auch online werden neue Alben meistens Freitags veröffentlicht.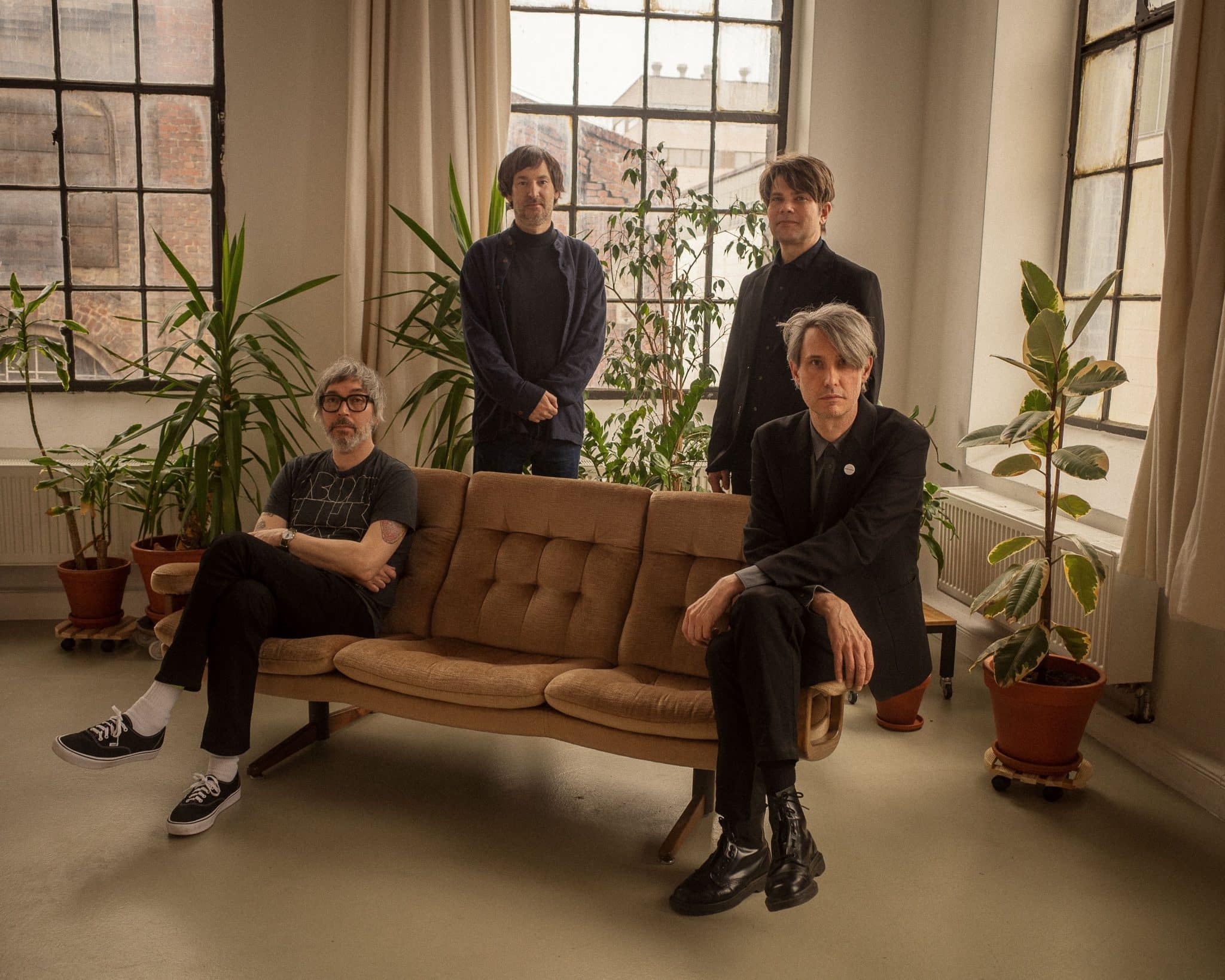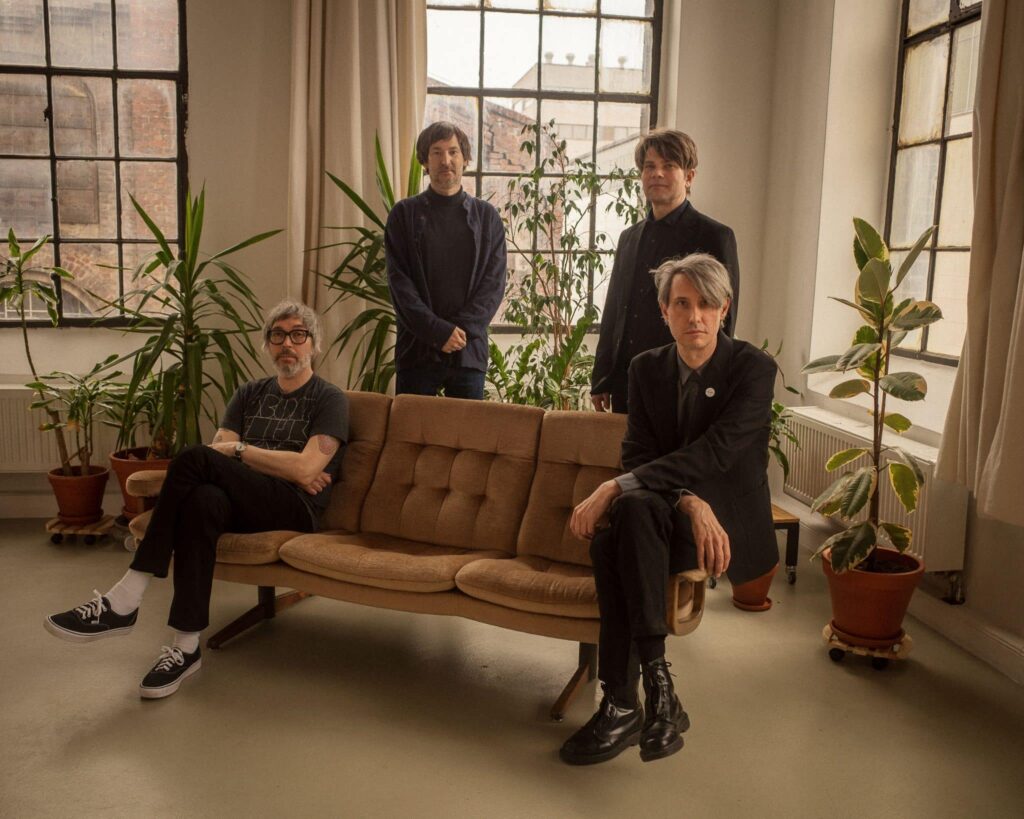 Damit ihr euch darauf einstellen könnt, welche Themen wir demnächst im Tonspion vorstellen, pflegen wir jede Woche unsere Playlist "Tracks der Woche" mit Neuerscheinungen und versuchen damit möglichst alles wirklich Wichtige abzudecken.
TONSPION Tracks der Woche (Playlist)
Die Musik Neuerscheinungen 2021
Die Musik Neuerscheinungen im Dezember 2021
10.12.21
Alicia Keys – Keys
Bärchen und die Milchbubis – Endlich komplett betrunken (Werkschau)
Bonnie "Prince" Billy – Blind Date Party (mit Bill Callahan)
Fleet Foxes – A Very Lonely Solstice (Live Album)
Goldroger – Diskman Antishock III
Green Day – The BBC Sessions
Karin Park – Church Of Imagination
King Krule – You Heat Me Up, You Cool Me Down
Little Dragon – Drifting Out EP (07.12.)
Moses Sumney – Live From Blackalachia
Neil Young & Crazy Horse – Barn
Rick Ross – Richer Than I've Ever Been
The National – Cyrano (OST)
The Residents – Duck Stab! Alive!
Teen Daze – Interior
Various Artists – Antilopen Geldwäsche Sampler 1
17.12.21
Behemoth – In Absentia Dei
Jerry Cantrell (Alice In Chains) – Halloween
Chuck Berry – Live From Blueberry Hill
Fynn Kliemann – Nur
John Dwyer – Gong Splat
Johnny Marr – Fever Dreams Pt 2
Nathan Gray – Rebel Songs
Nick Cave & Warren Ellis – La Panthére des Neiges (Soundtrack)
Stream und Download mit Amazon Prime Music:

70 Millionen weitere Songs und Neuerscheinungen streamen und runterladen bei Amazon Prime Music.

Werbefrei und offline hören.
---
Die Musik Neuerscheinungen 2022
Die Musik Neuerscheinungen im Januar 2022
07.01.22
David Bowie – Toy (Bislang unveröffentlichtes Album)
Deaf Club – Productive Disruption (06.01.)
Dope Lemon Rose – Pink Cadillac
The Wombats – Fix Yourself, Not The World
Yad Act – The Overload
Years & Years – Night Call
14.01.22
Anna Von Hausswolff – Live At Montreaux Jazz Festival
Blood Red Shoes – Ghosts On Tape
Bonobo – Fragments
Cat Power – Covers
Chasity – Suffer Summer (13.01.)
Elvis Costello And The Imposters – The Boy Named If
The Lumineers – Brightside
Molly Nilsson – Extreme (15.01.)
Underoath – Voyeurist
21.01.22
Aua – The Damaged Organ
Aurora – The Gods We Can Touch
Band of Horses – Things Are Great
Billy Talent – Crisis Of Faith
Boris – W
Boy Harsher – The Runner
Comeback Kid – Heavy Steps
Kiefer Sutherland – Bloor Street
Miles Kane – Change The Show
Michael Rother & Vittoria Maccabruni – As Long As The Light
Nico Suave – Gute Neuigkeiten
Pip Blom – Welcome Break
Silverbacks – Archive Material
28.01.22
Alice Glass – Prey//IV
Eels – Extreme Witchcraft
Imarhan – Achinkad
Jethro Tull – The Zealot Gene
Kreidler – Spells And Daubs
Madrugada – Chimes At Midnight
Pictures – It's OK
Pinegrove – 11:11
Pixies – Live In Brixton (Boxset)
The Devil & The Universe – GOATopia
Tocotronic – Nie wieder Krieg
Urge Overkill – Oui
Die Musik Neuerscheinungen im Februar 2022
04.02.22
A Place To Bury Strangers – See Through You
Animal Collective – Time Skiffs
Bastille – Give Me The Future
Black Country, New Road – Ants From Up There
Cate Le Bon – Pompeii
Korn – Requiem
Leslie Clio – Brave New Woman
Los Bitchos – Let The Festivities Begin!
Mitski – Laurel Hell
Shoreline – Growth
The Districts – Great American Painting
The Divine Comedy – Charmed Life – The Best Of The Divine Comedy
The Jazz Butcher – The Highest In The Land
The Slow Show – Still Life
11.02.22
Alt-J – The Dream
Big Thief – Dragon New Warm Mountain I Believe in You
Cult Of Luna – The Long Road North
Eddie Vedder – Earthling
Frank Turner – FTHC
Johnossi – Mad Gone Wild
Mary J. Blige – Good Morning Gorgeous
Scorpions – Rock Believer
Sea Power (Formerly known as British Sea Power) – Everything Was Forever
Slash – 4
Spoon – Lucifer On The Sofa
Trentemøller – Memoria
Voivod – Synchro Anarchy
18.02.22
Beach House – Once Twice Melody
Blushing – Possessions
Goodbye June – See Where The Night Goes
Metronomy – Small World
Sally Shapiro – Sad Cities
Shout Out Louds – House
White Lies – As I Try Not To Fall Apart
Yaenniver (Jennifer Weist) – Nackt
25.02.22
Acht Eimer Hühnerherzen – Musik
Casper – Alles war schön und nichts tat weh
Dashboard Confessional – All The Truth That I Can Tell
Deserta – Every Moment, Everything You Need
Fucked Up – Do All Words Can Do
Johnny Marr – Fever Dreams Pts 1-4
King Hannah – I'm Not Sorry, I Was Just Being Me
Sasami – Squeeze
Soft Cell – *Happiness Not Included
Spiritualized – Everything Was Beautiful
Superchunk – Wild Loneliness
Tears For Fears – The Tipping Point
Die Musik Neuerscheinungen im März 2022
04.03.22
Beirut – Artifacts
Marillion – An Hour Before It's Dark
Peach Pit – From 2 To 3
Stereophonics – Oochya!
Stromae – Multitude
11.03.22
Bryan Adams – So Happy It Hurts
Franz Ferdinand – Hits To The Head (Greatest Hits Album)
Tanya Tagaq – Tongues
The Boo Radleys – Keep On With Falling
18.03.22
Charli XCX – Crash
Feeder – Torpedo
Midlake – For the Sake of Bethel Woods
Stabbing Westward – Chasing Ghosts
25.03.22
Bilderbuch – Gelb ist das Feld
Ferris – Alle hassen Ferris
Fucked Up – Do All Words Can Do
Ignite – Ignite
Placebo – Never Let Me Go
Die Musik Neuerscheinungen im April 2022

01.04.22
Daniel Johns – FutureNever
Tempers – New Meaning
08.04.22
Archive – Call To Arms & Angels
Jack White – Fear of the Dawn
Let's Eat Grandma – Two Ribbons
Wet Leg – Wet Leg
15.04.22
Greyhaven – This Bright And Beautiful World
22.04.22
Resplandor – Tristeza
29.04.22
Bloc Party – Alpha Games
Mia Morgan – Fleisch
Die Musik Neuerscheinungen im Mai 2022
20.05.22
Drens – Holy Demon
27.05.22
Liam Gallagher – C'mon You Know
Die Musik Neuerscheinungen im Juni 2022
24.06.22
Porcupine Tree – Closure/Continuation
Die Musik Neuerscheinungen im Juli 2022
22.06.22
Jack White – Entering Heaven Alive
Musik Neuerscheinungen 2022 – Erscheinungsdatum noch nicht bekannt

Arctic Monkeys – TBA
Avril Lavigne – TBA
Azealia Banks – Fantasea II: The Second Wave
Beyoncé – TBA
Busta Rhymes – TBA
Camila Cabello – Familia
Cardi B – TBA
Diddy – No Way Out 2
Die Antwoord – 27
Distillers – TBA
Eskobar – Chapter 2
FKA Twigs – TBA
Frank Ocean – TBA
Insane Clown Posse – Yum Yum Bedlam
Janet Jackson – Black Diamond
John Cale – TBA
Kakkmaddafakka – TBA (EP)
Kasabian – TBA
Kristeen Young – The Beauty Shop
Laetitia Sadier – TBA
Lykke Li – TBA
M83 – TBA
Machine Gun Kelly – Born With Horns
Magda Davitt (Sinead O'Connor) – No Mud No Lotus
Megadeth – The Sick, The Dying And The Dead
Missy Elliott​ – TBA
Morrissey – Bonfire Of Teenagers
My Bloody Valentine – TBA
My Morning Jacket – TBA
Neon Indian – TBA
Nicolas Godin (Air) – The Border
Nico Suave – Gute Neuigkeiten
Nine Inch Nails – TBA
Oh Land – TBA
Phantom Planet – TBA
Phoenix – TBA
Red Hot Chili Peppers – TBA
Rihanna – R9
Romy Madley Croft (The XX) – TBA
Sade – TBA
Say Sue Me – Good for Some Reason
Schoolboy Q – TBA
Sigur Rós​ – TBA
Sky Ferreira – Masochism
Snoop Dogg – From Tha Streets 2 Tha Suites
SZA – TBA
The Cure – TBA
The Distillers – TBA
The Libertines – TBA
The Weeknd – The Dawn Is Coming
The xx – TBA
Toro Y Moi – TBA
Weezer – Spring
Weezer – Summer
Weezer – Fall
Weezer – Winter
Zack de la Rocha – TBA
▶︎ Abonniere den Tonspion Release Radar auf Spotify, um keine Neuheiten mehr zu verpassen.
Bereits veröffentlicht:
03.12.21
Arca – KICK ii
Arca – KicK iii
Arca – kick iiii
Baxter Dury – Mr. Maserati
Can – Live In Brighton 1975
Chris Norman – Just A Man
Cro – Easy X EP
Depeche Mode – 101 (5-Disc-Deluxe-Box, Blu-ray, 2DVD)
Failure – Wild Type Droid
Gas – Der lange Marsch
Kadavar – Eldovar: A Story Of Darkness & Light (mit Elder)
Kenny G – New Standards
King Buffalo – Acheron
LP – Churches
Nils Frahm – Old Friends New Friends
Of Mice & Men – Echo
Rauchen – Nein
Resplandor – Tristeza
Tom Morello – The Atlas Underground Flood
Volbeat – Servant Of The Mind
Yvonne Catterfeld – Change
Die Musik Neuerscheinungen im November 2021
26.11.21
A Place To Bury Strangers: Hologram – Destroyed And Reassembled
Badmómzjay – Badmómz
David Bowie – Brilliant Adventure (1992-2001) (Boxset)
Deep Purple – Turning To Crime
Deine Lakaien – Dual +
Fu Manchu – A Look Back: Dogtown & Z-Boys
Gary Barlow – The Dream Of Christmas
Goethes Erben – Elemente
Helmet – Live And Rare
Itchy – 20 Years Down The Road: The Best Of
Katie Melua – Acoustic Album No. 8
Laura Lee & The Jettes – Wasteland
Robert Görl & DAF – Nur Noch Einer
Sodom – M-16
Sunn O))) – Metta, Benevolence BBC6 Live
Tangerine Dream – Probe 6-8 (EP)
The Flaming Lips – Where The Viaduct Looms (Nick Cave Covers Album)
The KVB – Unity
19.11.21
Adele – 30
Beach Fossils – The Other Side Of Life: Piano Ballads
Body/Dilloway/Head [Kim Gordon, Bill Nace & Aaron Dilloway] – Body/Dilloway/Head
Brian Wilson – At My Piano
Bruce Springsteen – The Legendary 1979 No Nukes Concert
Converge & Chelsea Wolfe – Blood Moon
Dominik Eulberg – Avichrom
Elbow – Flying Dream 1
Fine Place – This New Heaven
Heinz Rudolf Kunze – Werdegang
Jamie Cullum – The Pianoman At Christmas (The Complete Edition)
Ladyhawke – Time Flies
Oasis – Oasis Knebworth 1996
Palm Ghosts – The Lost Fequency
Robert Plant & Alison Krauss – Raise The Roof
Sarah Lesch – Triggerwarnung
Smile [Björn Yttling and Joakim Åhlund] – Phantom Island
Snoop Dogg – Algorithm
Sting – The Bridge
Taylor Swift – Red (Taylor's Version)
The Darkness – Motorheart
Zucchero – Discover
05.11.21
ABBA – Voyage
Brian Fallon – Night Divine
Aimee Mann – Queens Of The Summer Hotel
Diana Ross – Thank You
Die Cigaretten – Emotional Eater
Emma Ruth Rundle – Engine Of Hell
Gewalt – Paradies
Hanson – Against The World
Hard Feelings [Hot Chip's Joe Goddard & Amy Douglas] – Hard Feelings
Joan As A Police Woman & Tony Allen & Dave Okumu – The Solution Is Restless
Lea – Fluss
Modeselektor – EXTLP
Nation Of Language – A Way Forward
Parcels – Day/Night
Snail Mail – Valentine
Sloppy Jane – Madison
Spectres – Hindsight
The Horrors – Against The Blade EP
Die Musik Neuerscheinungen im Oktober 2021
12.11.21
Aesop Rock & Blockhead – Garbology
Broilers – Santa Claus
Bruno Mars & Anderson .Paak – An Evening With Silk Sonic
Bryce and Aaron Dessner (The National) – C'mon C'mon (Original Motion Picture Score)
Courtney Barnett – Things Take Time, Take Time
Damon Albarn – The Nearer The Fountain, More Pure The Stream Flows
Dave Gahan & Soulsavers – Imposter
Eric Clapton – The Lady In The Balcony: Lockdown Sessions
Idles – Crawler
Jon Hopkins – Music For Psychedelic Therapy
Kylie Minogue – DISCO: Guest List Edition
Makthaverskan – För Allting
Max Giesinger – Vier
Pip Blom – Welcome Break
Poppy Ackroyd – Pause
Rise Against – Nowhere Sessions (EP)
Robin Guthrie – Pearldiving
Rod Stewart – The Tears of Hercules
Schiller – Epic
Susanna Hoffs – Bright Lights
The Dodos – Grizzly Peak
Unheilig – Lichterland (Best Of)
Union Of Knives – Endless From The Start
Van Holzen – Aus der Ferne
29.10.21
Ed Sheeran – =
Limp Bizkit – Stampede Of The Disco Elephants
Lina Maly – Nie zur selben Zeit
Marissa Nadler – The Path Of The Clouds
Mary Lattimore – Collected Pieces II
Mastodon – Hushed And Grim
Maya Jane Coles – Night Creature
Minus The Bear – Farewell (Live)
Nightmare On Wax – Shout Out! To Freedom
Planningtorock – Gay Dreams Do Come True
Rebecca Lou – Heavy Metal Feelings (27.10.)
Richard Ashcroft – Acoustic Hymns Vol. 1
The Colorist Orchestra & Howe Gelb – Not On The Map
The War On Drugs – I Don't Live Here Anymore
They Might Be Giants – Book
Tori Amos – Ocean to Ocean
Tristan Brusch – Am Rest
22.10.21
Angel Du$t – Yak: A Collection Of Truck Songs
Biffy Clyro – The Myth Of The Happily Ever After
Black Marble – Fast Idol
Bullet For My Valentine – Bullet For My Valentine
Clinic – Fantasy Island
Das Lunsentrio – 69 Arten Den Pubrock Zu Spielen
Dead or Alive – Fan the Flame, Pt. 2 (The Resurrection)
Deerhoof – Actually, You Can
Dream Theater – A View From The Top Of The World
Duran Duran – Future Past
Elton John – The Lockdown Sessions
Grouper – Shade
Guided By Voices – It's Not Them. It Couldn't Be Them. It Is Them!
Hape Kerkeling – Mal unter uns…
Jaguwar – Gold
Jarvis Cocker alias Tip-Top – Chansons D'Ennui
Lana Del Rey – Blue Banisters
My Morning Jacket – My Morning Jacket
Nick Cave & The Bad Seeds – B-Sides & Rarities Part II
Parquet Courts – Sympathy For Life
Ross From Friends – Tread
Röyksopp – Lost Tapes
Self Esteem – Prioritise Pleasure
Slow Crush – Hush
The Flaming Lips – Where the Viaduct Looms (Nick Cave Coveralbum) (25.10.)
The Rolling Stones – Tattoo You (40th Anniversary)
Tricky – Lonely Guest (als Lonely Guest)
Zaz – Isa
15.10.21
A.A. Williams – Arco EP
Coldplay – Music Of The Spheres
Field Music – Another Shot EP
Finneas – Optimist
Frank Carter & The Rattlesnakes – Sticky
Hayden Thorpe – Moondust For My Diamond
High Desert Queen – Secrets Of The Black Moon
John Carpenter – Halloween Kills OST
Johnny Marr – Fever Dreams Pts 1-4
Julia Shapiro – Zorked!
Marteria – 5. Dimension
Melvins – Five Legged Dog
Norah Jones – I Dream Of Christmas
Santana – Blessings And Miracles
Tom Morello – The Atlas Underground Fire
Young Thug – Punk
08.10.21
BadBadNotGood – Talk Memory
Billy Bragg – The Million Things That Never Happened
Efterklang – Windflowers
Fischer-Z – Til The Oceans Overflow
Granada – Unter Umständen
Isolation Berlin – Geheimnis
James Blake – Friends That Break Your Heart
Nothing – The Great Dismal B-Sides
Pip Blom – Welcome Break
Porches – All Day Gentle Hold!
Revolverheld – Neu erzählen
Sam Fender – Seventeen Going Under
The Velveteers – Nightmare Daydream
The World Is a Beautiful Place & I Am No Longer Afraid to Die – Illusory Walls
We Are Scientists – Huffy
01.10.21
Belly – Bees (B-Sides, Covers and Oddities)
Brandi Carlile – In These Silent Days
Clueso – Album
Doobie Brothers – Liberte
Explosions In The Sky – Big Bend (An Original Soundtrack For Public Television)
Felix Jaehn – Breathe
Hovvdy – True Love
Lady Gaga & Tony Bennett – Love For Sale
Mads Langer – Where Oceans Meet
Markus Guentner – Extropy (04.10.)
Ministry – Moral Hygiene
Moritz Krämer – Der traurige Hummer
Pond – 9
Porches – All Day Gentle Hold (03.10.)
The World Is a Beautiful Place & I Am No Longer Afraid to Die – Illusory Walls
Tirzah – Colourgrade
Various Artists – Silence Is A Dangerous Sound – A Tribute To Fugazi
Yes – The Quest
24.09.21
Amon Tobin – How Do You Live
Angels & Airwaves – Lifeforms
Boys Noize – +/-
Brittany Howard – Jaime Reimagined
Cold War Kids – New Age Norms 3
Die Ärzte – Dunkel
Edwin Rosen – mitleerenhänden (EP)
Film School – We Weren't Here
Manu Delago – Environ Me
Natalie Imbruglia – Firebird
Poppy – Flux
Public Service Broadcasting – Bright Magic
Quicksand – Distant Populations
Sufjan Stevens & Angelo De Augustin – A Beginner's Mind
The Specials – Protest Songs 1924 – 2012
Ulrich Schnauss & Mark Peters – Destiny Waiving
Various Artists – I'll Be Your Mirror: A Tribute to the Velvet Underground & Nico
William Shatner – Bill
Wolfgang Petry – Auf das Leben
Quicksand – Distant Population
X Ambassadors – The Beautiful Liar
17.09.21
Alexis Taylor (Hot Chip Solo) – Silence
Billy Idol – The Roadside EP
Blvck Hippie – If You Feel Alone At Parties
Bob Dylan – Springtime In New York/The Bootleg Series Vol. 16 (1980 – 1985)
Genesis – The Last Domino? The Hits
José González – Local Valley
Lil Nas X – Montero
Lindsey Buckingham – Lindsey Buckingham
Lizzie Loveless – You Don't Know
Max Mutzke – Wunschlos Süchtig
Melissa Etheridge – One Way Out
Moor Mother – Black Encyclopedia Of The Year
Mono – Pilgrimage Of The Soul
Peter Maffay – So weit
Sarah Connor – Herz Kraft Werke (Special Deluxe Edition Inkl. 6 Neuen Songs)
St. Vincent – The Nowhere Inn. OST
Thala – Adolescence
The Beths – Auckland, New Zealand, 2020
Tocotronic – Die Sanften (EP)
Trümmer – Früher war gestern
10.09.21
Amyl And The Sniffers – Comfort To Me
Andrew W.K. – God Is Partying
Annie – Neon Nights EP
Colleen Green – Cool
Jean-Michel Jarre -Welcome to the Other Side
Low – Hey What
Manic Street Preachers – The Ultra Vivid Lament
Metallica And Various Artists – The Metallica Blacklist
Moses Pelham – Nostalgie Tape
Odd Beholder – Sunny Bay
Park Hye Jin – Before I Die
Sleigh Bells – Texis
Slothrust – Parallel Timeline
Sneaker Pimps – Squaring The Circle
Saint Etienne – I've Been Trying To Tell You
The Stranglers – Dark Matters
The Vaccines – Back In Love City
We Were Promised Jetpacks – Enjoy The View
03.09.21
Ásgeir – The Sky Is Painted Gray Today EP
Dntel – Away
Drake – Certified Lover Boy
Imany – Voodoo Cello
Imagine Dragons – Mercury – Act 1
Iron Maiden – Senjutsu
Jan Plewka und die schwarz-rote Heilsarmee – Wann wenn nicht jetzt (Live) – Jan Plewka singt Ton Steine Scherben und Rio Reiser II
Little Simz – Sometimes I Might Be Introvert
Nils Frahm und F.S.Blumm – 2X1=4
Suuns – Witness
27.08.21
Akne Kid Joe – Die Jungs von AKJ
Bayuk – Exactly The Amount If Steps From My Bed To You Your Door
Big Red Machine – How Long Do You Think It's Gonna Last?
Bosse – Sunnyside
Brian Setzer – Gotta Have The Rumble
Burkini Beach – Best Western
Chvrches – Screen Violence
Danko Jones – Power Trio
Drangsal – Exit Strategy
Halsey – If I Can't Have Love, I Want Power
Sir Simon – Repeat Until Funny
Steve Gunn – Other You
Turnstile – Glow On
Web Web x Max Herre – Web Max
20.08.21
Angel Olsen – Aisles (EP)
Danko Jones – Power Trio
David Duchovny – Gestureland
Deafheaven – Infinite Granite
Fink – IIUII (It Isn't Until It Is)
Jake Bugg – Saturday Night, Sunday Morning
Kool And The Gang – Perfect Union (21.08)
Leoniden – Complex Happenings Reduced To A Simple Design
Lorde – Solar Power
Martha Wainwright – Love Will Be Reborn
Martin Gore – The Third Chimpanzee Remixed
Nura – Auf der Suche
School Of Zuversicht – An Allem ist zu zweifeln
The Joy Formidable – Into The Blue
Villagers – Fever Dreams
Wanda Jackson – Encore
Zahn – Zahn
13.08.21
A Certain Ratio – ACR:EPA / ACR:EPC / ACR:EPR
Jade Bird – Different Kinds Of Light
Blackout Problems – Live & Lonely
Devendra Banhart – Refuge (mit Noah Georgeson)
Jennifer Hudson – Respect (OST)
Jungle – Loving In Stereo
Mark Forster – Musketiere
Megaloh – 21
Quicksand – Distant Populations
Sheryl Crow – Live From The Ryman And More
Sepultura – Sepulquarta
The Killers – Pressure Machine
Willie Nile – The Day The Earth Stood Still
06.08.21
Barbra Streisand – Release Me 2
Dappy – Fortune
Kanye West – Donda
Kim Wilde – Pop Don't Stop – Greatest Hits
Liars – The Apple Drop
Little Dragon – New Me, Same Us Remix EP
Moritz von Oswald Trio – Dissent
Nas – King's Disease II
Newmen – Futur II
RZA – RZA Vs Bobby Digital
Ton Steine Scherben – 50 Jahre (Jubiläums-Compilation)
Ty Segall – Harmonizer
30.07.21
Alan Vega – After Dark
Axel Rudi Pell – Diamonds Unlocked II
Billie Eilish – Happier Than Ever
Bleachers – Take The Sadness Out Of Saturday Night
Dolly Parton – Rockabye Baby! Lullaby Renditions Of Dolly Parton
Erasure – The Neon Remixed
Inga Rumpf – Universe Of Dreams & Hidden Tracks
Los Lobos – Native Sons
Mocky – Overtones For The Omniverse
Pink Turns Blue – You Still Mean Too Much To Me
Porcupine Tree – House Of Blues: Los Angeles 2003 (Live)
Prince – Welcome 2 America
Red Ribbon – Planet X
Thomas D & The KBCS – M.A.R.S Sessions
Torres – Thirstier
23.07.21
Anika – Change
Darkside – Spiral
David Crosby – For Free
Descendents – 9th & Walnut
Egotronic – Stresz
GusGus – Mobile Home
Molly Burch – Romantic Images
Nothing But Thieves – Moral Panic II
Piroshka – Love Drips & Gathers
Stone Temple Pilots – Tiny Music…Songs From The Vatican Gift Shop (Super Deluxe Edition)
16.07.21
A Place To Bury Strangers – Hologram EP
Barenaked Ladies – Detour De Force
Blondie – Vivir En La Habana (Live-EP)
Chet Faker – Hotel Surrender
Dee Gees (Foo Fighters Alter Ego) – Hail Satin (17.07.)
Helge Schneider – Die Reaktion: The Last Jazz Vol. II
Ida Mae – Click Click Domino
Jodi – Blue Heron
John Mayer – Sob Rock
Lucid Express – Lucid Express
Paradise Lost – At The Mill (Live)
The Zolas – Come Back To Life Various Artists – Too Slow to Disco presents: Yacht Soul – The Cover Versions Volbeat – Hokus Bonus
Wavves – Hideaway
Willow – Lately I Feel
Yves Tumor – The Asymptotical World (EP) (15.07.)
09.07.21
Die Liga der gewöhnlichen Gentlemen – Gschichterln aus dem Park Café
Inhaler – It Won't Always Be Like This
Half Waif – Mythopoetics
Lucinda Williams – Southern Soul: From Memphis To Muscle Shoals & More
Museum Of Love – Life Of Mammals
Oehl – 100% Hoffnung
Sennen – Widows
The Marble Man – Louisiana Leaf
The Rolling Stones – A Bigger Bang Live On Copacabana Beach
The Wallflowers – Exit Wounds
Twin Shadow – Twin Shadow
Zement – Rohstoff
02.07.21
Desperate Journalist – Maximum Sorrow!
Jehnny Beth & Bobby Gillespie – Utopian Ashes
Sparks – Annette
Swiss – Linksradikaler Schlager EP
Tashaki Miyaki – Castaway
The Go! Team – Get Up Sequences Part One
Die Musik Neuerscheinungen im Juni 2021
25.06.21
Amusement Parks On Fire – An Archaea
Angelika Express – Positiver Stress (29.06.)
Beabadoobee – Our Extended Play EP
Gaspard Augé – Escapades
Fehler Kuti – Professional People
Hiss Golden Messenger – Quietly Blowing It
John Grant – Boy From Michigan
Lucy Dacus – Home Video
Lustmord & Karin Park – Alter
Marina & The Kats – Different
Matthew Dear – Preacher's Sigh And Potion: Lost Album
Modest Mouse – The Golden Casket
Pom Pom Squad – Death Of A Cheerleader
Sault – Untitled (Black Is)
Six Organs Of Admittance – The Veiled Sea
Spelling – Little Deer
Swiss – Linksradikaler Schlager EP
The Marías – Cinema
The Mountain Goats – Dark in Here
Tyler, The Creator – Call Me If You Get Lost
Westbam – Famous Last Songs Vol. 1
William Fitzsimmons – Ready The Astronaut
18.06.21
Henning Hans – Ich hatte mein Handy hätte man mich gebraucht
Joan Armatrading – Consequences
Kings of Convenience – Peace Or Love
Modeselektor – Dating Is In China
Muse – Origin Of Symmetry (XX Anniversary RemiXX)
Mykki Blanco – Broken Hearts & Beauty Sleep
Slut – Talks Of Paradise
This Is The Kit – Off Off Oddities
Tom Morello – The Catastrophists EP (mit The Bloody Beetroots)
Trialogos – Stroh zu Gold
Twisk – Intimate Polity
Whispering Sons – Several Others
11.06.21
Azure Ray – Remedy
Bat For Lashes – Livestream at Home. Los Angeles, 2021
Cold Cave – Fate In Seven Lessons
Danny Elfman – Big Mess
Fritzi Ernst – Keine Termine
Garbage – No Gods No Masters
Islands – Islomania
Jim Ward – Daggers
King Gizzard & the Lizard Wizard – Butterfly 3000
Lee Ranaldo /Jim Jarmusch / Marc Urselli / Balázs Pándi – Churning Of The Ocean
Maeckes – Pool
Marina – Ancient Dreams In A Modern Land
Mammoth WVH – Mammoth WVH [Wolfgang Van Halen – Son of Eddie Van Halen]
Maroon 5 – Jordi
Migos – Culture III
Monolink – Under Darkening Skies
Mr. Bungle – The Night They Came Home
Noel Gallagher – Back The Way We Came: Vol. 1 (2011-2021)
Poppy – Eat EP
Sleater-Kinney – Path Of Wellness
The Scientists – Negativity
04.06.21
Atreyu – Baptize
Billy Gibbons – Hardware
Crowded House – Dreamers Are Waiting
James – All The Colours Of You
Japanese Breakfast – Jubilee
Liz Phair – Soberish
Rise Against – Nowhere Generation
Telquist – Wild-Haried
Wolf Alice – Blue Weekend
Die Musik Neuerscheinungen im Mai 2021
28.05.21
Black Midi – Cavalcade
Can – Live Stuttgart 1975
Del Amitri – Fatal Mistakes
Die Krupps – Songs From The Dark Side Of Heaven
DMX – Exodus [Posthumous Release]
Fortuna Ehrenfeld – Die Rückkehr zur Normalität
Gwar – The Disc With No Name (EP)
Justin Sullivan (New Model Army) – Surrounded
K.D. Lang – Makeover
Kele Okereke – The Waves Pt. 1
K.I.Z. – Rap über Hass
Lou Barlow – Reason To Live
Moby – Reprise
Of Mice & Men – Bloom (EP)
Texas – Hi
The Baseballs – Hot Shots
21.05.21
Chai – Wink
Chrissie Hynde – Standing In The Doorway: Chrissie Hynde Sings Bob Dylan
Die Prinzen – Krone der Schöpfung
Gary Numan – Intruder
Gruff Rhys – Seeking New Gods
Hawel/McPhail – Transmissions From The Upper Room
Jan Delay – Earth, Wind & Feiern
Lambchop – Showtunes
Lea Porcelain – Choirs To Heaven
Lindemann – Live In Moscow
Lord Huron – Long Lost
Manuel Backert – Moss Wanted
Monster Magnet – A Better Dystopia
My Bloody Valentine – Isn't Anything, Loveless, m b v, EPs 1988 -1991 And Rare Tracks (Vinyl Re-Mastered)
Nadja – Luminous Rot
Pink – All I Know So Far (Live)
Twenty One Pilots – Scaled And Icy
14.05.21
Aloa Input – Devil's Diamond Memory Collection
Attwenger – Drum
Die Buben Im Pelz- Geisterbahn
J. Cole – The Off-Season
Juliana Hatfield – Blood
Morcheeba – Blackest Blue
Paul Weller – Fat Pop (Volume 1)
St. Vincent – Daddy's Home
Stefanie Heinzmann – Labyrinth
The Black Keys – Delta Kream
The Chills – Scatterbrain
VA – The Problem of Leisure ( A Celebration Of Andy Gill & Gang Of Four)
Wincent Weiss – Vielleicht irgendwann
Zement – Schleifen
Zombi – Liquid Crystal (EP)
07.05.21
Amy Winehouse – At The BBC
Bebe Rexha – Better Mistakes
Claudia Koreck – Perlentaucherin
Iceage – Seek Shelter
Iron & Wine – Archive Series Volume No.5: Tallahassee
Last Days Of April – Even The Good Days Are Bad
Lisa Gerrard & Jules Maxwell – Noyalain (Burn)
Man On Man – 1983
Mighty Oaks – Mexico
Mitski – This Is Where We Fall (Soundtrack)
Nancy Wilson – You And Me
New Order – Education Entertainment Recreation (Live at Alexandra Palace)
Pete Yorn – Rooftop EP (05.05.)
Rag'N'Bone Man – Life By Misadventure
Santiano – Wenn Die Kälte Kommt
Sophia Kennedy – Monsters
Sufjan Stevens – Convocations (06.05.)
Squid – Bright Green Field
Teke::Teke – Shirushi
The Mighty Mighty Bosstones – When Got Was Great
Van Morrison – Latest Record Project: Volume 1
Weezer – Van Weezer
White Flowers – Day By Day
Die Musik Neuerscheinungen im April 2021
30.04.21
Amy Shark – Cry Forever
Andrew Lloyd Webber – Cinderella
Beachy Head – Beachy Head
Bonnie "Prince" Billy – Superwolves (mit Matt Sweeney)
Danger Dan – Das Ist Alles Von Der Kunstfreiheit Gedeckt
Flying Lotus – Yasuke (Soundtrack)
Girl In Red – If I Could Make It Go Quiet
Guided By Voices – Earth Man Blues
Ja, Panik – Die Gruppe
Klee – Trotzalledem
Luke Haines – Setting The Dogs On The Post Punk Postman
Manchester Orchestra – The Million Masks Of God
Marianne Faithfull With Warren Ellis – She Walks In Beauty
Mine – Hinüber
Roisin Murphy – Crooked Machine
Royal Blood – Typhoons
The Coral – Coral Island
Teenage Fanclub – Endless Arcade
23.04.21
Alan Vega – Mutator
Broilers – Puro Amor
Charlotte Cardin – Phoenix
Dinosaur Jr. – Sweep It Into Space
Field Music – Flat White Moon
Fury In The Slaughterhouse – Now
International Music – Ententraum
Joris – Willkommen Goodbye
Luminous Kid – At The End Of The Dream
Motörhead – Louder Than Noise… Live In Berlin
Remember Sports – Like A Stone
Silverware – No Plans
The Mars Volta – La Realidad De Los Sueños
The Peter Frampton Band – Frampton Forgets the Words
Tom Jones – Surrounded By Time
16.04.21
Born Ruffians – Pulp
Cannibal Corpse – Violence Unimagined
Der Plan – Save Your Software (Lost Album)
Deine Lakaien – Dual
Greta Van Fleet – The Battle Of Garden's Gate
Haftbefehl – Das Schwarze Album
Haiyti – Was noch
Joris – Willkommen Goodbye
London Grammar – Californian Soil
Lucinda Williams – Runnin' Down A Dream – A Tribute To Tom Petty
Motorpsycho – Kingdom Of Oblivion
The Offspring – Let The Bad Times Roll
Paul McCartney – McCartney III Imagined
Scooter – God Save The Rave
Sharon Van Etten – Epic Ten
Son Lux – Tomorrows III (digital)
Vladislav Delay – Rakka II
09.04.21
Cheap Trick – In Another World
Cro – Trip
Jean-Michel Jarre – Amazônia (Soundtrack) (07.04.)
Modeselektor – Extended
Sufjan Stevens – Meditation (08.04.)
Taylor Swift – Fearless (Taylor's Version) [Re-recorded + 6 cut songs from 2008's Fearless]
The Fratellis – Half Drunk Under A Full Moon
02.04.21
Bryce Dessner – Impermanence / Disintegration
Demi Lovato – Dancing With The Devil… The Art Of Starting Over
Dry Cleaning – New Long Leg
Glasvegas – Godspeed
Godspeed You! Black Emperor – G_d's Pee At State's End!
The Natvral – Tethers
Various Artists – Bills & Aches & Blues [40 Years Of 4AD]
26.03.21
Ben Howard – Collections From The Whiteout
Death From Above 1979 – Is 4 Lovers
Dntel – The Seas Trees See
Evanescence – The Bitter Truth
First Aid Kit – Who By Fire (Live Tribute Album For Leonard Cohen)
Hearts Hearts – Love Club Members
Joe Strummer – Assembly (Greatest Hits Album)
Noga Erez – Kids
Neil Young – Young Shakespeare (Live-Album 1971)
Real Estate – Half A Human (EP)
Serj Tankian – Elasticity-EP
Suzi Quatro – The Devil In Me
The Antlers – Green To Gold
The Hirsch Effekt – Gregær (EP)
Tomahawk – Tonic Immobility
tUnE-yArDs – Sketchy
Vanessa Mai – Mai-Tai
Xiu Xiu – Oh No (Duets Album)
19.03.21
A.A. Williams – Songs From Isolation
Arcade Fire & Owen Pallett – Her (Soundtrack)
Bell Orchestre – House Music
Chris Cornell – No One Sings Like You Anymore
DJ Hell x Jonathan Meese – Hab Keine Angst, Hab Keine Angst, Ich Bin Deine Angst
Friedberg – Yeah Yeah Yeah Yeah Yeah Yeah Yeah Yeah EP
Jay-Jay Johanson – Rorschach Test
Justin Bieber – Justice
Kerosin95 – Volume 1
Lana Del Rey – Chemtrails Over the Country Club
Loretta Lynn- Still Woman Enough
Mint Julep – In a Deep & Dreamless Sleep
Mono – Beyond The Past: Live In London With The Platinum Anniversary Orchestra
Paul Stanley's Soul Station – Now And Then
Ringo Starr – Zoom In
Ryan Adams – Wednesday
Sting – Duets
12.03.21
A Day To Remember – You're Welcome
Blackmore's Night – Nature's Light
Caribou – Suddenly Remixes
Der Nino Aus Wien & Ernst Molden – Ein Clown – Ein Leben (Soundtrack)
Disarstar – Deutscher Oktober
Rob Zombie – The Triumph of King Freak (A Crypt of Preservation and Superstition)
Selena Gomez – Revelación
Selig – Myriaden
The Horrors – Lout EP
The Paper Kites – Roses
The Underground Youth – The Falling
Tricky – Fall To Pieces Remixes EP
05.03.21
A Day To Remember – You're Welcome
Alex Bleeker – Heaven On The Faultline
Arab Strap – As Days Get Dark
Bleib Modern – Afraid To Leave
DMA's – Live At Brixton
Ennio Morricone – I Malamondo
Ian Sweet – Show Me How You Disappear
Jack White – Live At The Masonic Temple (01.03.)
Jane Weaver – Flock
Kings Of Leon – When You See Yourself
PeterLicht – Beton und Ibuprofen
Regener, Pappik & Busch – Ask Me Now
Sam Vance-Law – NDW EP
The Wedding Present – Locked Down & Stripped Back
Die Musik Neuerscheinungen im Februar 2021
26.02.21
Alice Cooper – Detroit Stories
Alice Gift – Alles ist Gift
Architects – For Those That Wish To Exist
Balthazar – Sand
Blanck Mass – In Ferneaux
Bob Dylan – 1970 (With Special Guest George Harrison)
Bonnie Tyler – The Best Is Yet To Come
Cloud Nothings – The Shadow I Remember
Flyying Colours – Fantasy Country
Fotos – Auf zur Illumination!
Julien Baker – Little Oblivions
Kreator – Under The Guillotine
Lost Horizons – In Quiet Moments Part 2
Mapstation – My Frequencies, When We
Maxïmo Park – Nature Always Wins
Melvins – Working With God
Mouse On Mars – AAI
Neil Young & Crazy Horse – Way Down In The Rust Bucket [Live Album]
Nick Cave & Warren Ellis – Carnage
Nino De Angelo – Gesegnet und verflucht
NOFX – Single Album
Of Mice & Men – Timeless (EP)
Pinegrove – Amperland, NY
Roosevelt – Polydans
Stereolab – Electrically Possessed (Switched On Volume 4)
The Entrepreneurs – Wrestler
Willie Nelson – That's Life [Frank Sinatra Covers]
19.02.21
Animal Collective – Crestone
Camera – Prosthuman
Edie Brickell & New Bohemians – Hunter And The Dog Star
Ex:Re – Ex:Re with 12 Ensemble
Grandaddy – The Sophtware Slump… On A Wooden Piano
Julia Stone – Sixty Summers
Karl die Große – Was wenn keiner lacht
Kool Savas – Aghori
Lemonbabies – Best Of
Masha Qrella – Woanders
Mogwai – As The Love Continues
Smith & Burrows – Only Smith & Burrows Are Good Enough
Tash Sultana – Terra Firma
The Fall – Live At St. Helens Technical College, '81
The Hold Steady – Open Door Policy
Tindersticks – Distractions
12.02.21
Clap Your Hands Say Yeah – New Fragility
Django Django – Glowing In The Dark
God Is An Astronaut – Ghost Tapes #10
Pale Waves – Who Am I?
Robin Thicke – On Earth, and In Heaven
Sia – Music
Sports – Get a Good Look Pt. 1
The Pretty Reckless – Death By Rock'n Roll
Virginia Wing – Private Life
05.02.21
Cult Of Luna – The Raging River
Foo Fighters – Medicine At Midnight
John Carpenter – Lost Themes III: Alive After Death
Kool Savas – Aghori
Milliarden – Schuldig
Psychedelic Porn Crumpets – Shyga! The Sunlight Mound
Rainald Grebe – Popmusik
Slowthai – Tyron
The Telescopes – Songs Of Love And Revolution
The Weather Station – Ignorance
The Weeknd – The Highlights (Greatest Hits Album)
Thurston Moore – Screen Time
Die Musik Neuerscheinungen im Januar 2021
29.01.21
Ani DiFranco – Revolutionary Love
Arlo Parks – Collapsed In Sunbeams
Black Honey – Written & Directed
Celeste – Not Your Muse
Dagobert – Jäger
Goat Girl – On All Fours
Grant – Größenwahn
Grey Daze – Amends… Stripped (EP)
Martin Gore – The Third Chimpanzee (EP)
Motorama – Before The Road
Nils Frahm – Tripping with Nils Frahm
PJ Harvey – Is This Desire? – Demos
Steven Wilson – The Future Bites
The Besnard Lakes – The Besnard Lake Are The Last Of The Great Thunderstrom Warnings
The Notwist – Vertigo Days
Weezer – OK Human
22.01.21
Kiwi Jr. – Cooler Returns
Kreisky – Atlantis
Moon Taxi – Silver Dream
Rhye – Home
Sperling – Zweifel
Steve Hackett – Under A Mediterranean Sky
Still Corners – The Last Exit
Suzane – Toï Toï Toï
The Loneley Brave – The Hope List
15.01.21
Kurt Vile – Speed, Sound, Lonely KV (EP)
Midnight Sister – Painting The Roses
Neøv – Picture Of A Good Life
Pom Poko – Cheater
Shame – Drunk Tank Pink
Sleaford Mods – Spare Ribs
Why Don't We – The Good Times And The Bad Ones
You Me At Six – Suckapunch
Zayn – Nobody Is Listening
ZSK – Ende der Welt
01.01.21
The Dirty Nil – Fuck Art
08.01.21
Barry Gibb – Greenfields
Casper Clausen (Efterklang) – Better Way
Viagra Boys – Welfare Jazz
Hinweise zu der Protokollierung der Anmeldung, Deinen Widerrufsrechten, dem Einsatz des Versanddienstleisters und der Erfolgsmessung erhältst Du in unserer Datenschutzerklärung.
---