Jede Woche erscheinen zahlreiche neue Alben. Hier unser Überblick der spannendsten Musik Neuheiten 2022 und 2023!
Im Streamingzeitalter ist es fast unmöglich geworden, neue Alben auf dem Schirm zu haben. Mal erscheinen neue Platten Knall auf Fall, manchmal nur als Stream oder nur als Tonträger auf CD oder Vinyl. Das einzige was CD Neuerscheinungen von Streams nicht unterscheidet: auch online werden neue Alben meistens Freitags veröffentlicht.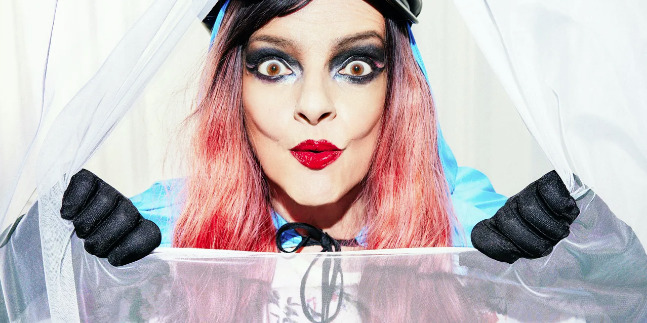 Damit ihr euch darauf einstellen könnt, welche Themen wir demnächst im Tonspion vorstellen, pflegen wir jede Woche unsere Playlist "Tracks der Woche" mit Neuerscheinungen und versuchen damit möglichst alles wirklich Wichtige abzudecken.
TONSPION Tracks der Woche 2022 (Playlist)
Folge der besten Neuheiten Playlist auf Spotify!
---
Die Musik Neuerscheinungen 2022
Die folgenden Veröffentlichungsdaten beziehen sich auf die Streamingdienste. VÖ-Termine von CD oder Vinyl können abweichen. Manche Neuerscheinungen werden nicht im Vorfeld angekündigt.
Dezember 2022
02.12.22
Christoph Dahlberg – Blackforms
Haftbefehl – Mainpark Baby
Leftfield – This Is What We Do
Letters Sent Home – Fire In Me (EP)
Neufundland – Grind
NOFX – Double Album
Olly Murs – Marry Me
Other Half – Soft Action
Sophie Jamieson – Choosing
Terence Fixmer – Shifting Signals
Thees Uhlmann & Band – 100.000 Songs Live 2022
The Brian Jonestown Massacre – Your Future Is Your Past
V.A. – A Tribute To Ryuichi Sakamoto – To The Moon And Back Milan
Voodoo Jürgens – Wie Die Nocht Noch Jung Wor
White Lung – Premonition
09.12.22
Crosses (†††) – Permanent.Radiant
Dead Meadow – Force Form Free
Kamala – Limbo666
Leland Whitty – Anyhow [Solo debut LP for Badbadnotgood's multi-instrumentalist]
Mount Westmore – Snoop, Cube, 40, Short
Nina Hagen – Unity
Puscifer – Existential Reckoning: Rewired
Razorlight – Razorwhat? The Best Of Razorlight
Shitney Beers – This Is Pop
Sido – Paul
This Immortal Coil – The World Ended A Long Time Ago
Vandermeer – Grand Bruit
We Were Promised Jetpacks – A Complete One-Eighty
16.12.22
Circa Survive – Two Dreams
Lake Cisco – Bricks
23.12.22
Weezer – Sznz: Winter EP (21.12)
30.12.22
Jupiter Jones – Die Sonne ist ein Zwergstern
Musik Neuerscheinungen 2023
Januar 2023
01.01.23
Fettes Brot – Hitstory
06.01.23
Anti-Flag – Lies They Tell Our Children
BMX Bandits – Music For The Film "Dreaded Light"
Iggy Pop – Every Loser
13.01.23
Circa Waves – Never Going Under
Gaz Coombes – Turn The Car Around
James Yorkston, Nina Persson & The Second Hand Orchestra – The Great White Sea Eagle
Margo Price – Strays
Prinz Pi – ADHS
The Subways – Uncertain Joys
VV – Neon Noir (Ville Valo (Ex-HIM))
20.01.23
Albrecht Schrader – Soft
Dave Rowntree – Radio Songs (Solo-Debütalbum des Blur-Drummers)
Ghost Woman – Anne, If
Guided By Voices – La La Land
John Cale – Mercy
Katatonia – Sky Void Of Stars
Ladytron – Time's Arrow
Låpsley – Cautionary Tales Of Youth
Måneskin – Rush!
Ryuichi Sakamoto – 12 (17.01.)
The C.I.A. – Surgery Channel (Ty and Denée Segall)
The Murder Capital – Gigi's Recovery
We Are Scientists – Lobes
27.01.23
Bass Drum Of Death – Say I Won't
Complete Mountain Almanac – Complete Mountain Almanac [Rebekka Karijord, Jessica, Aaron & Bryce Dessner]
Fluppe – Boutique
Fucked Up – One Day
King Tuff – Smalltown Stardust
Pascow – Sieben
Sam Smith – Gloria
Samia – Honey
Smashing Pumpkins – ATUM (Akt 2) (31.01.)
The Arcs – Electrophonic Chronic
Uriah Heep – Chaos & Colour
White Reaper – Asking For A Ride
You Me At Six – Truth Decay
Februar 2023
03.02.23
Blush Always – You Deserve Romance
Donots – Heut ist ein guter Tag
Ellie Goulding – Higher Than Heaven
Robert Forster – The Candle And The Flame
Shania Twain – Queen Of Me
The Go! Team – Get Up Sequences Part Two
The Men – New York City
The Veils – …And Out Of The Void Came Love (01.02.)
The Waeve – The Waeve
Young Fathers – Heavy Heavy
10.02.23
Amber Arcades – Barefoot On Diamond Road
Bikini Beach – Appetizer
Charlotte Brandi – An den Alptraum
In Flames – Foregone
Jolle – Wirtschaft Arbeit Technik
Maps – Counter Melodies
Paramore – This Is Why
Schrottgrenze – Das Universum ist nicht binär
Tennis – Pollen
Yo La Tengo – This Stupid World
ZSK – Hassliebe
17.02.23
Anna B Savage – in|FLUX
Deichkind – Neues vom Dauerzustand
Deus – How To Replace It
Inhaler – Cuts & Bruises
Orbital – Optical Delusion
P!NK – Trustfall
Ron Sexsmith – The Vivian Line
Secret Machines – The Moth, The Lizard, And The Secret Machines
24.02.23
Algiers – Shook
David Brewis – The Soft Struggles [Debut solo LP for Field Music's David Brewis under his name]
Death Valley Girls – Islands In The Sky
Godsmack – Lighting Up The Sky
Gorillaz – Cracker Island
Liturgy – 93696
Nina Chuba – Glas
Philip Selway -Strange Dance (Radiohead Drummer)
Shame – Food For Worms
Steel Panther – On The Prowl
The Slow Readers Club – The Slow Readers Club

März 2023
03.03.23
AnnenMayKantereit – Es ist Abend und wir sitzen bei mir
Macklemore – Ben
10.03.23
Fever Ray – Radical Romantics
Rival Sons – Darkfighter
17.03.23
Black Honey – A Fistful Of Peaches
24.03.23
Babymetal – The Other One
DMA's – How Many Dreams?
Herbert Grönemeyer – Das ist los
Kele Okereke – The Flames Pt.2
April 2023
14.04.23
Metallica – 72 Seasons
21.04.23
Blond – Perlen
Bruckner – Zerrissen
Smashing Pumpkins – ATUM (Akt 3)
28.04.23
Neil Gaiman – Signs Of Life
Mai 2023
19.05.23
Lewis Capaldi – Broken By Desire To Be Heavenly Sent
Swiss & Die Andern – Erstmal zu Penny
Musik Neuerscheinungen 2022/2023 – Erscheinungsdatum noch nicht bekannt
Viele Alben werden zwar frühzeitig angekündigt, bleiben aber ohne konkreten Veröffentlichungstermin. Diese listen wir hier auf. Viele erscheinen dann auch spontan – ohne Vorankündigung.

Azealia Banks – Fantasea II: The Second Wave
Blink-182 – TBA
Busta Rhymes – TBA
Cardi B – TBA
Depeche Mode – Memento Mori (Frühjahr 2023)
Diddy – No Way Out 2
Die Antwoord – 27
Distillers – TBA
Eskobar – Chapter 2
Everything But The Girl – TBA (Frühjahr 2023)
FKA Twigs – TBA
Frank Ocean – TBA
Insane Clown Posse – Yum Yum Bedlam
Janet Jackson – Black Diamond
Jennifer Lopez – This Is Me… Now
Kaiser Chiefs – TBA
Laetitia Sadier – TBA
M83 – TBA
Machine Gun Kelly – Born With Horns
Magda Davitt (Sinead O'Connor) – No Mud No Lotus
Missy Elliott​ – TBA
Morrissey – Bonfire Of Teenagers
My Bloody Valentine – TBA
My Morning Jacket – TBA
Neon Indian – TBA
Nicolas Godin (Air) – The Border
Nine Inch Nails – TBA
Oh Land – TBA
Peter Gabriel – i/o
PJ Harvey – TBA (2023)
Phantom Planet – TBA
Portugal. The Man – TBA
Rihanna – R9
Romy Madley Croft (The XX) – TBA
Sade – TBA
Schoolboy Q – TBA
Sigur Rós​ – TBA
Sky Ferreira – Masochism
Snoop Dogg – From Tha Streets 2 Tha Suites
Sparks – TBA
SZA – S.O.S.
The Cure – Songs Of A Lost World
The Distillers – TBA
The Killers – TBA
The Libertines – TBA
The Raveonettes – The Raveonettes presents: Rip It Off
The XX – TBA
Tim Bendzko – TBA (April 2023)
Trettmann – TBA
Zack de la Rocha – TBA
▶︎ Abonniere den Tonspion Release Radar auf Spotify, um keine Neuheiten mehr zu verpassen.
Bereits veröffentlicht:
November 2022
25.11.22
Broilers – Puro Amor Live Tapes (Live-Album)
Elder – Innate Passage
Elvis Costello & the Imposters – The Boy Named If (Alive At Memphis Magnetic) [Covers Album]
Ernte 77 – Das rote Album
Grafi – Blüten und Frost
Heinz Rudolf Kunze – Auf Frischer Tat Ertappt – Das Jubiläum Live
Jamie Lenman – The Atheist
Liotta Seoul – Worse
Marcel Dettmann – Fear Of Programming
Pale – The Night, The Dawn And What Remains
Plewka & Schmedtje – Between The 80s
Robocop Kraus – Why The Robocop Kraus Became The Love Of My Life (EPs, 7″s… 1998 – 2022)
Stella Sommer – Silence Wore A Silver Coat
Stormzy – This Is What I Mean
Sweet Tempest – Going Down Dancing
The Cure – Wish (30th Anniversary Edition)
Tom Petty & The Heartbreakers – Live At The Fillmore (1997)
Various Artists – FAC51 The Hacienda 1982
18.11.22
Astrosaur – Portals
Brockhampton – The Family
Caitlin Rose – Cazimi
Die Sauna – In die Nacht hinein
Disturbed – Divisive
Gentleman – Mad World
Los Bitchos – Los Chrismos
Michael Jackson – Thriller 40
Neil Young & Crazy Horse – World Record
Nickelback – Get Rollin'
Pogendroblem – Alles was ich jetzt noch hab sind meine Kompetenzen
Röyksopp – Profound Mysteries III
Sam Ryder – There's Nothing But Space, Man!
Sarah Connor – Not So Silent Night
Smashing Pumpkins – ATUM (Akt 1) (15.11.)
The Wombats – Is This What It Feels Like To Feel Like This? EP
Tokio Hotel – 2001
Weyes Blood – And in the Darkness, Hearts Aglow
11.11.22
Bright Eyes – Digital Ash In A Digital Urn: A Companion
Bright Eyes – Lifted Or The Story Is In The Soil, Keep Your Ear To The Ground: A Companion
Bright Eyes – I'm Wide Awake, It's Morning: A Companion
Bruce Springsteen – Only The Strong Survive (Soul Music Covers)
Christine And The Queens – Redcar Les Adorables Étoiles
Das Ding Aus Dem Sumpf – Im Augenblick sind alle Leitungen belegt
Depeche Mode – Playing The Angel – The 12″ Singles
DJ Bobo – EVOLUT30N
Emilie Zoé – Hello Future Me – The Companion EP
Fjørt – Nichts
Gold Panda – The Work
Her Shadow – The Ghost Love Chronicles
Joss Stone – Merry Christmas, Love
Ko Ko Mo – Need Some Mo'
Larkin Poe – Blood Harmony
Lolahol – Go EP
Louis Tomlinson – Faith In the Future
L.S. Dunes – Oast Live
Nas – King's Disease III
Plaid – Feorm Farlox
Run The Jewels – RTJ4 (Remix Album)
Sportfreunde Stiller – Jeder nur ein X
Stereopolina – Guests Without A Future (EP)
Warhaus – Ha Ha Heartbreak (Soloprojekt Maarten Devoldere von Balthazar)
Zucker – Zucker
04.11.22
Anna Of The North – Crazy Life
Big Joanie – Back Home
Black Anvil – Regenesis
Dermot Kennedy – Sonder
Drake & 21 Savage – Her Loss
Ef – We Salute You, You And You!
Ezra Collective – Where I'm Meant To Be
First Aid Kit – Palomino
Instrument – Sonic Cure
Johannes Oerding – Plan A
Liotta Seoul – Worse
Lobby Boy – Autobahngold
Minuit Machine – 24
Moka Efti Orchestra – Telegramm
Mount Kimbie – Die Cuts | City Planning
Phoenix – Alpha Zulu
PJ Harvey – B-Sides, Demos And Rarities
Ride – 4 EPs
Romare – Fantasy
Sigrid – How To Let Go (Special Edition)
Special Interest – Endure
Spoon Vs. On-U Sound – Lucifer On The Moon
Teddy Swims – Sleep Is Exhausting EP
The Haunted Youth – Dawn Of The Freak
The Kelly Family – Christmas Party
The Pretty Reckless – Other Worlds
To Rococo Rot – The John Peel Sessions
Tom Skinner – Voices If Bishara
Tropical Gothclub – Tropical Gothclub [Debut solo LP for Queens Of The Stone Age member]
Turnover – Myself In The Way
Oktober 2022
28.10.22
Ásgeir – Time On My Hands
Babyface – Girls' Night Out
Benjamin Clementine – And I Have Been
Blessed – Circuitous
David J. Kirchner – Ig-Pop
Disarstar – Rolex für Alle
Foo Fighters – The Essential Foo Fighters
Garbage – Anthology
Girlpuppy – When I'm Alone
Junior Boys – Waiting Game
King Gizzard & The Lizard Wizard – Changes
Kool Savas x Takt32 – Moai
Luke Haines – All The Kids Are Super Bummed Out (mit Peter Buck)
Lyschko – Brennen
Martha – Please Don't Take Me Back
Nosaj Thing – Continua
Paul Weller – Will Of The People
PG Roxette – Pop-Up Dynamo!
Psychonaut – Violate Consensus Reality
Rong Kong Koma – Delfine der Weide
Sigur Rós – ( ) [2022 Remaster]
The Damned – A Night Of A Thousand Vampires
21.10.22
A-ha – True North
Alice Boman – The Space Between
Architects – The Classic Symptoms Of A Broken Spirit
Arctic Monkeys – The Car
Brutus – Unison Life
Burial – Streetlands EP
Carly Rae Jepsen – The Loneliest Time
Dry Cleaning – Stumpwork
Flittern – Flittern
Frankie Cosmos – Inner World Peace
Goat – Oh Death
Hot Mass – Happy, Smiling And Living The Dream
Jarv Is… – This Is Going To Hurt OST
Jean-Michel Jarre – Oxymore
Lost In Kiev – Rupture
Meghan Trainor – Takin' It Back
Pale Dīan – Feral Birth (23.10.)
Pinkshift – Love Me Forever
Ruby The Hatchet – Fear Is A Cruel Master
Simple Minds – Direction Of The Heart
Siouxsie And The Banshees – All Souls (Classics & Rarities)
Sleater-Kinney – Dig Me In: A Dig Me Out Covers Album
Taylor Swift – Midnights
Tegan And Sara – Crybaby
The Soft Pink Truth – Is It Going To Get Any Closer Than This?
Two And A Half Girl – Evidence Of A Broken Mind
Ugly Kid Joe – Rad Wings Of Destiny
We Stood Like Kings – Away
14.10.22
2Raumwohnung – Club Mix Collection
Alaskalaska – Still Life
Atlas Bird – Atlas Bird
Backstreet Boys – A Very Backstreet Christmas
Betterov – Olympia
Bill Callahan – YTILAER
Biffy Clyro – A Celebration Of Endings – Live From The Barrowland Ballroom
Brian Eno – Foreverandevernomore
Callejon – Eternia
Can – Live In Cuxhaven 1976
Chorusgirl – Colapso Calypso
Dillon – 6abotage
Elena Steri – Soft Trigger
Fazerdaze – Break! (EP)
Fehlfarben – ?0??
Girls In Synthesis – The Rest Is Distraction
John Carpenter, Cody Carpenter and Daniel Davies – Halloween Ends (OST)
Kevin Rowland & Dexys Midnight Runners – Too-Rye-Ay As It Should Have Sounded 40th Anniversary Remix
Kill Your Boyfriend – Voodoo
King Gizzard & The Lizard Wizard – Laminated Denim (12.10.)
Kiev Stingl – X R I NUIT
L.A. Salami – Ottoline
Leonard Cohen – Halleluja & Songs From His Albums
Lightning Seeds – See You In The Stars
M.I.A. – Mata
Mykki Blanco – Stay Close To Music
No More – Kissin' In The Blue Dark
Peter Maffay – Tabaluga: Die Welt ist wunderbar
Plains – I Walked With You A Ways [Debut LP for Waxahatchee's Katie Crutchfield and Jess Williamson]
Press Club – Endless Motion
Pup – Pup Unravels Live In Front Of Everyone They Know (EP)
Red Hot Chili Peppers – Return Of The Dream Canteen
Skullcrusher – Quiet The Room
Sparta – Sparta
Suir – Not All Of Your Pain Is Self-Chosen
The 1975 – Being Funny in a Foreign Language
The Big Moon – Here Is Everything
The Cult – Under The Midnight Sun
Todd Rundgren – Space Force
Tove Lo – Dirt Femme
V.A. – Here It Is: A Tribute To Leonard Cohen
07.10.22
A.A. Williams – As The Moon Rests
Alvvays – Blue Rev
Bonny Light Horseman – Rolling Golden Holy
Broken Bells – Into The Blue
Bush – The Art Of Survival
Daniel Avery – Ultra Truth
Daphni – Cherry (Caribou-Project)
Dayglow – People In Motion
Die Nerven – Die Nerven
Disq – Desperately Imagining Someplace Quiet
Fortuna Ehrenfeld – Das Letzte Kommando – Live in der Philharmonie
Fucked Up – Oberon EP
Gilla Band – Most Normal
Howard Jones – Dialogue
Indigo Sparke – Hysteria
Karin Park – Private Collection
Kerstin Ott – Best Ott
King Gizzard & The Lizard Wizard – Ice, Death, Planets, Lungs, Mushrooms And Lava
Knorkator – Sieg der Vernunft
Lamb Of God – Omens
Paul Heaton & Jacqui Abbott – N.K-Pop
Peel Dream Magazine – Pad
Princess Chelsea – Everything Is Going To Be Alright
Sorry – Anywhere But Here
Sun Ra Arkestra – Living Sky
The Cult – Under The Midnight Sun
The Düsseldorf Düsterboys – Duo Duo
The Orielles – Tableau
The Snuts – Burn The Empire (Vinyl)
Twin Drugs – In Now Less Than Ever
Welle: Erdball – Film, Funk und Fernsehen
Will Sheff – Nothing Special [Solo Debut for Okkervil River Frontman]
Queensryche – Digital Noise Alliance
September 2022
30.09.22
1000 Robota – 3/3
Björk – Fossora
Craig David – 22
Fir Cone Children – Today There's No Tomorrow
Fujiya & Miyagi – Slight Variations
Gaddafi Gals – Romeo Must Die
Jens Friebe – Wir sind schön
Kakkmaddafakka – Revelation
Kid Cudi – Entergalactic
Lambchop – The Bible
Magma – Kãrtëhl
Melody's Echo Chamber – Unfold
Perera Elsewhere – Home
Pixies – Doggerel
Sammy Hagar & The Circle – Crazy Times
Sebastian Madsen – Ein bisschen Seele
Shygirl – Nymph
Slipknot – The End, So Far
Sonic Flower – Me And My Bellbottom Blues
The Big Pink – The Love That's Ours
The Vacant Lots – Closure
Titus Andronicus – The Will To Live
Wanda – Wanda
Yeah Yeah Yeahs – Cool It Down
23.09.22
Alex G – God Save The Animals
Alphaville – Eternally Yours
Beak> – Kosmik Musik (EP)
Beth Orton – Weather Alive
Billy Idol – The Cage EP
Buzzcocks – Sonics In The Soul
Courting – Guitar Music
Dagobert – Bonn Park
Daniel Lanois – Player, Piano
Dermot Kennedy – Sonder
Editors – EBM
Iceage – Shake The Feeling: Outtakes & Rarities 2015-2021
Ken Mode – Null
Kraftklub – Kargo
Kratzen – Zwei
Makaya McCraven – In These Times
Mando Diao – Primal Call Vol. 2 (EP)
Mark Owen – Land Of Dreams
Maya Hawke – Moss
Neu! – 50th Anniversary Box Set & Tribute Album
Nikki Lane – Denim & Diamonds
Nils Frahm – Music For Animals
Quinn Christopherson – Write Your Name In Pink
Redcar – Redcar les adorables étoiles (Formerly Christine And The Queens)
(Sandy) Alex G – God Save The Animals
Shindy – In meiner Blüte
The Soft Moon – Exister
The Tallest Man on Earth – Too Late For Edelweiss
Tim Burgess – Typical Music
V.A. – Seenotrettung ist kein Verbrechen
Von Wegen Lisbeth – Ez Aquarii
Weezer – Sznz: Fall EP (22.09.)
Willow – Copingmechanism
Yugo – Raus
16.09.22
Beachpeople – I'll Be Gone For A Little While (Ex-AnnenMayKantereit)
Behemoth – Opvs Contra Natvram
Carl Cox – Electronic Generations
Codeine – Dessau
Dagobert – Bonn Park
David Bowie – Moonage Daydream (Album zu Doku-Film)
Death Cab for Cutie – Asphalt Meadows
Die Sterne – Hallo Euphoria
Disco Doom – Mt. Surreal
Ela Minus & DJ Python – ♡ EP
Electric Callboy – Tekkno
Elif – Endlich tut es wieder weh
Eros Ramazzotti – Battito Infinito
Gloria de Oliveira & Dean Hurley – Oceans Of Time
Gogol Bordello – Solidaritine
Jesca Hoop – Order Of Romance
Joe Strummer – Joe Strummer 002: The Mescaleros Years
Kafkas – Ringo
Kitty Solaris – Girls & Music
LeAnn Rimes – God's Work
Little Dragon – Opening The Door EP
Marcus Mumford – Marcus Mumford
Marina Allen – Centrifics
Michelle Branch – The Trouble With Fever
Mura Masa – Demon Time
Provinz – Zorn & Liebe
Rina Sawayama – Hold The Girl
Starcrawler – She Said
Suede – Autofiction
The Beths – Expert In A Dying Field
The Black Angels – Wilderness Of Mirrors
The House Of Love – A State Of Grace
The Mars Volta – The Mars Volta
Turin Brakes – Wide-Eyed Nowhere
Whitney – Spark
09.09.22
Anna Erhard – Campsite
Ari Lennox – age/sex/location
Built To Spill – When The Wind Forgets Your Name
Cigar – The Visitor
Gabe Gurnsey – Diablo
Jockstrap – I Love You Jennifer B
John Legend – Legend
Jonathan Jeremiah – Horsepower For The Streets
Julian Lennon – Jude
KT Tunstall – Nut
Marlon Williams – My Boy
Oliver Sim (The XX) – Hideous Bastard
Ozzy Osbourne – Patient Number 9
Parkway Drive – Darker Still
Preoccupations – Arrangements
Robbie Williams – XXV (Greatest Hits Album)
Sampa The Great – Never Forget
Santigold – Spirituals
Son Little – Like Neptune
Sudan Archives – Natural Brown Prom Queen
The Afghan Whigs – How Do You Burn?
Totally Enormous Extinct Dinosaurs – When The Lights Go
02.09.22
Blind Guardian – The God Machine
Fatboy Slim – Right Here, Right Then
George FitzGerald – Stellar Drifting
King Buffalo – Regenerator
Pabst – Crushed By The Weight Of The World
King Buffalo – Regenerator
Luke Sital-Singh – Dressing Like A Stranger
Megadeth – The Sick, The Dying And The Dead
Otto von Bismarck – Zu viele Erinnerungen
Pale Blue Eyes – Souvenirs
Paradise Lost – Live Death
Stereolab – Pulse Of The Early Brain (Switched On Volume 5)
Simon Goff & Katie Melua – Aerial Object
Sohn – Trust
Tom Chaplin – Midpoint (Solo LP Keane Frontman)
Two Door Cinema Club – Keep On Smiling
Unloved – The Pink Album
V.A. – Revenge Of The She-Punks
Yungblud – Yungblud
August 2022
26.08.22
Altered Images – Mascara Streakz
Blondie – Against The Odds 1974-1982 (Box Set)
Bret McKenzie – Songs Without Jokes
Calvin Harris – Funk Wav Bounces Vol.2
Diamanda Galás – Broken Gargoyles
DJ Khaled – God Did
Ezra Furman – All Of Us Flames
Faber – Orpheum (Live Album)
Julia Jacklin – Pre Pleasure
Kaitlyn Aurelia Smith – Let's Turn It Into Sound
Konstrukt & Peter Brötzmann – Dolunay
Long Distance Calling – Eraser
Lou Reed – Words & Music, May 1965
Michael Schulte – Remember Me
Muff Potter – Bei Aller Liebe
Muse – Will Of The People
Oehl – Keine Blumen
Pantha Du Prince – Garden Gaia
Pianos Become The Teeth – Drift
Rocko Schamoni – All Ein
Selena – Moonchild Mixes [Posthumous Release]
Stella Donelly – Flood
The Hirsch Effekt – Solitaer (EP)
The Lounge Society – Tired Of Liberty
Thundermother – Black And Gold
The Lounge Society – Tired Of Liberty
Twin Tooth – Cusp
William Orbit – The Painter
19.08.22
Au Suisse – Au Suisse
Cass McCombs – Heartmind
Demi Lovato – Holy Fvck
Die Welttraumforscher – Liederbuch
Fela Kuti – Roforofo Fight
Five Finger Death Punch – Afterlife (16.08.)
Friedrich Liechtenstein – Good Gastein
Hot Chip – Freakout/Release
Kasabian – The Alchemist's Euphoria
Love A – Meisenstaat
Minoa – Forward, Backward, Start Again
Motorpsycho – Ancient Astronauts
Oneida – Success
Panic! At The Disco – Viva Las Vengeance
Phoebe Green – Lucky Me
Röyksopp – Profound Mysteries II
Ruby Goon – Brand New Power
Russian Circles – Gnosis
Schorl3 – Pinguine sind auch nur Pandavögel
Shakespears Sister – Hormonally Yours (30th Anniversary Editions)
Silversun Pickups – Physical Thrills
Sophia Blenda – Die neue Heiterkeit
The Chats – Get Fucked
The Mountain Goats – Bleed Out
Thundermother – Black And Gold
12.08.22
B. Fleischmann – Music For Shared Rooms
Boris – Heavy Rocks
Cro – 11:11
Danger Mouse & Black Thought – Cheat Codes
Danny Elfman – Bigger. Messier.
Erasure – Day-Glo (Based On A True Story)
Kiwi Jr. – Chopper
Megan Thee Stallion – Traumazine
Osees – A Foul Form
Pale Waves – Unwanted
Panda Bear & Sonic Boom – Reset
The Halo Effect – Days Of The Lost
Vanessa Mai – Metamorphose
05.08.22
Amon Amarth – The Great Heathen Army
Calvin Harris – Funk Wav Bounces Vol. 2
Kokoroko – Could We Be More
Neil Young + Promise Of The Real – Noise & Flowers (Live-Album)
Northern Portrait – The Swiss Army
Pussy Riot – Matriarchy Now
Soulfly – Totem
The Interrupters – In The Wild
Various Artists – Löve Me Förever – A Tribute To Motörhead (01.08.)
Juli 2022
29.07.22
Amanda Shires – Take It Like A Man
Beyoncé – Renaissance
Entropy – Death Spell
Funny Van Dannen – Kolossale Gegenwart
Hooveriii – A Round Of Applause
Ithaca – They Fear Us
King Princess – Hold On Baby
Maggie Rogers – Surrender
Murder By Death – Spell/Bound
Of Montreal – Freewave Lucifer F<ck F^ck F>ck
Patrick Holland – You're The Boss
Pyrolator – Niemandsland
22.07.22
Alex The Astronaut – How to Grow A Sunflower Underwater
Beach Bunny – Emotional Creature
Jack White – Entering Heaven Alive
Jamie T – The Theory Of Whatever
Joey Bada$$ – 2000
Mikael Åkerfeldt – Clark (Soundtrack From The Netflix Series)
Odesza – The Last Goodbye
Sam Prekop & John McEntire – Sons Of
She & Him – Melt Away: A Tribute To Brian Wilson
Sports Team – Gulp!
The Kooks – 10 Tracks To Echo In The Dark
The Sadies – Colder Streams
Ty Segall – Hello, Hi
Voxtot – Cut From The Stone: B-Sides & Rarities
Zymt – Das Privileg der Misanthropie
ZZ Top – Raw: That Little Ol' Band From Texas (Soundtrack)
15.07.22
…And You Will Know Us By The Trail Of Dead – XI: Bleed Here Now
Beabadoobee – Beatopia
Black Midi – Hellfire
Deaf Havana – The Present Is A Foreign Land
Foyer Des Arts – Die John-Peel-Session
Interpol – The Other Side Of Make-Believe
Jeff Beck & Johnny Depp – 18
Launder – Happening
Lizzo – Special
Miszczyk – Thyrsis Of Etna
Ne-Yo – Self Explanatory
Noah Cyrus – The Hardest Part
Senses Fail – Hell Is In Your Head
Slime – Zwei
Superorganism – World Wide Pop
Working Men's Club – Fear Fear
08.07.22
Brent Faiyaz – Price Of Fame
Frayle – Skin & Sorrow
James Bay – Leap
James Righton – Jim, I'm Still Here
Journey – Freedom
Katy J Pearson – Sound Of The Morning
Laura Veirs – Found Light
Marianne Rosenberg – Diva
Metric – Formentera
Mush – Down Tools
Neil Young & Crazy Horse – Toast
Party Dozen – The Real Work
Viagra Boys – Cave World
01.07.22
Burna Boy – Love, Damani
Conjurer – Páthos
Die Liga der gewöhnlichen Gentlemen – Alleine auf Partys – 18 gewöhnliche "Hits"
Drive-By Truckers – Welcome 2 Club XIII
Frayle – Skin & Sorrow
Ghost Woman – Ghost Woman
Grim104 – Imperium
Guided By Voices – Tremblers And Goggles By Rank
Imagine Dragons – Mercury – Acts 1 & 2
Jochen Distelmeyer – Gefühlte Wahrheiten
José González – Swing EP (29.06.)
Klaus Schulze – Deus Arrakis
Moor Mother – Jazz Codes
OST – Minions: The Rise of Gru
Paolo Nutini – Last Night In The Bittersweet
Renforshort – Dear Amelia
The Heavy Heavy – Life And Life Only EP
The Mary Onettes – What I Feel in Some Places EP
The Wannadies – Västerbotten (B-Seiten-Album)
Various Artists – Silberland – Kosmische Musik Vol 1 (1972-1986)
Juni 2022
24.06.22
Alexisonfire – Otherness
Amygdala – Besitos Para Todos Mis Haters
Automatic – Excess
Blacc Hippie – Blau
Coheed And Cambria – Vaxis II: A Window Of The Waking Mind
Efterklang – Plexiglass EP (21.06.)
Flying Moon In Space – Zwei
G. Love & Special Sauce – Philadelphia Mississippi
Jack Johnson – Meet The Moonlight
JB Dunckel – Carbon
Kula Shaker – 1st Congregational Church Of Eternal Love And Free Hugs
Muna – Muna
OST – Elvis
Petrol Girls – Baby
Porcupine Tree – Closure/Continuation
Regina Spektor – Home, Before And After
Soccer Mommy – Sometimes, Forever
The Brian Jonestown Massacre – Fire Doesn't Grow On Trees
The Damned Don't Cry – Scaryland
The Hellacopters – Through The Eyes Of… (EP)
Tegan And Sara – Still Jealous
Tim Heidecker – High School
Wolf Alice – Blue Lullaby EP
Young Guv – Guv IV
Zola Jesus – Arkhon
17.06.22
Σtella – Up And Away
Alanis Morissette – The Storm Before The Calm (Mediationsalbum)
Alice Merton – S.I.D.E.S
Baby Strange – Farm To Table
Bartees Strange – Farm To Table
Der Nino aus Wien – Eis Zeit
Don Marco & Die Kleine Freiheit – Ewig und drei Tage
Flasher – Love Is Yours
Foals – Life Is Yours
Grey Daze – The Phoenix
Hank Williams Jr. – Rich White Honky Blues
Hercules & Love Affair – In Amber
Hildegard von Binge Drinking – Echo der Delfine
Mt. Joy – Orange Blood
Nick Cave And Warren Ellis – Seven Psalms (Spoken Word EP)
NinaMarie – Was für ein Land, welch ein Männer EP
Nova Twins – Supernova
Perfume Genius – Ugly Season
RY X – Blood Moon
The Notwist – Vertigo Dubs Vol. 2: Elijah Minnelli
TV Priest – My Other People
Weezer – Sznz: Summer EP (20.06.)
Zombi – Zombi & Friends Vol 1
10.06.22
Blanck Mass – Ted K OST
BTS – We Are Bulletproof
Carrie Underwood – Denim & Rhinestones
George Ezra – Gold Rush Kid
Jessie Buckley & Bernard Butler – For All Our Days That Tear The Heart
Jetzt! – Können Lieder Freunde sein?
Kiss – Off The Soundboard – Live in Donington
Loreena McKennitt – Live at the Royal Albert Hall
Neneh Cherry – The Versions
Party Dozen – The Real Work
Rufus Wainwright – Rufus Does Judy at Capitol Studios
Rusty – The Resurrection of Rust (Elvis Costello 1st Band)
Shearwater – The Great Awakening
Sinead O'Brien – Time Bend And Break The Bower
The Dream Syndicate – Ultraviolet Battle Hymns And True Confessions
The Rolling Stones – Licked Live in NYC
Vance Joy – In Our Own Sweet Time
Winona Oak – Island Of The Sun
Yann Tiersen – 11 5 18 2 5 18
03.06.22
Andreas Dorau – Ich bin der eine von uns beiden
Andrew Bird – Inside Problems
Angel Olsen – Big Time
Bikini Kill – Land Trust: Benefit for NEFOC
Brezel Göring – Psychoanalyse (Volume 2)
Das Paradies – Transit
Drive-By Truckers – Welcome 2 Club XIII
Gwar – The New Dark Ages
Horsegirl – Versions Of Modern Performance
Jaguar Jonze – Bunny Mode
Jan Delay & Disko No. 1 – Earth, Wind & Feiern – Live aus dem Hamburger Hafen
Kreator – Hate Über Alles
Poliça – Madness
Post Malone – Twelve Carat Tootache
Purity Ring – Graves EP
SDP – Ein Gutes Schlechtes Vorbild
Supercrush – Melody Maker EP
Tash Sultana – MTV Unplugged (Live In Melbourne)
The Sheepdogs – Outta Sight
Various Artists – Ukrainian War Refugee Support Vol. I & II
Mai 2022
27.05.22
Alfie Templeman – Mellow Moon
Blue Heron – Ephemeral
Bright Eyes – A Collection of Songs Written and Recorded 1995-1997: A Companion
Bright Eyes – Letting Off The Happiness: A Companion EP
Bright Eyes – Fevers and Mirrors: A Companion EP
Bruce Hornsby – 'Flicted
Dehd – Blue Skies
Def Leppard – Diamond Star Halos
Die Toten Hosen – Alles aus Liebe: 40 Jahre Die Toten Hosen
Just Mustard – Heart Under
Liam Gallagher – C'mon You Know
Liam Gallagher – Down By The River Thames (Live-Album)
Lotte – Woran hältst du dich fest, wenn alles zerbricht
Mono – My Story, The Buraku Story (Soundtrack)
Peter Piek – Are You Friends With Me
Sex Pistols – The Original Recordings
Stars – From Capelton Hill
Top Gun OST – Top Gun: Maverick
Tosca – Osam
Wallis Bird – Hands
WhoMadeWho – UUUU
Wilco – Cruel Country
20.05.22
Drens – Holy Demon
Duo Jatekok – Duo Jatekok Plays Rammstein
Erdmöbel – Guten Morgen, Ragazzi
Everything Everything – Raw Data Feel
Gus Englehorn – Dungeon Master
Harry Styles – Harry's House
Jimi Tenor – Multiversum
Lykke Li – Eyeye
Mando Diao – Stop The Train EP
Marius Müller-Westernhagen – Das eine Leben
Mary Lattimore & Paul Sukeena – West Kensington
Matmos – Regards/Ukłony dla Bogusław Schaeffer
Mavis Staples & Levon Helm – Carry Me Home
Max Giesinger – Vier Einhalb
Milow – Nice To Meet You
Moby – Reprise Remixes
Porridge Radio – Waterslide, Diving Board, Ladder To The Sky
Slut – Are We Bored My Dear EP
Soak – If I Never Know You Like This Again
The Wave Pictures – When The Purple Emperor Spreads His Wings
Tess Parks – And Those Who Were Seen Dancing
Uffie – Sunshine Factory
Van Morrison – What's It Gonna Take
Weird Nightmare – Weird Nightmare [Solo project of METZ's Alex Edkins]
Will Joseph Cook – Every Single Thing
xPropaganda – The Heart Is Strange

13.05.22
Emma Ruth Rundle – Electric Guitar Two: Dowsing Voices
Faust – Punkt (Verschollenes Album)
Florence + The Machine – Dance Fever
Gentle Sinners – These Actions Cannot Be Undone
HE/RO – Teen Star Dilemma
Husten – Aus allen Nähten
J.B.O. – Planet Pink
Kat Frankie – Shiny Things
Kendrick Lamar – Mr. Morale & The Big Steppers
Luby Sparks – Search + Destroy (11.05.)
Lyle Lovett – 12th Of June
Mallrat – Butterfly Blue
Mandy Moore – In Real Life
Michelle – 30 Jahre Michelle – Das war's…noch nicht!
Moderat – More D4ta
Nicole – 40 Jahre Ein Bisschen Frieden: das Beste
Obongjayar – Some Nights I Dream Of Doors
Say Sue Me – The Last Thing Left
Sheryl Crow – Sheryl: Music From The Feature Documentary
The Black Keys – Dropout Boogie
The Rolling Stones – Live At The El Mocambo
The Smile – A Light For Attracting Attention (Radiohead Side Project)
Various Artists – Sing meinen Song – Das Tauschkonzert Vol. 9
06.05.22
!!! (Chk Chk Chk) – Let It Be Blue
Anna Calvi – Tommy EP
Arcade Fire – We
Belle And Sebastian – A Bit Of Previous
Black Star – No Fear of Time (03.05.)
Der Mann – Top
Desire – Escape (03.05.)
Dubstar – Two
Duo Jatekok – Duo Jatekok Plays Rammstein
Hater – Sincere
HGich.T – Omas Deep Thoughts
Ibeyi – Spell 31
Sam Vance-Law – Goodbye
Sharon Van Etten – We've Been Going About This All Wrong
Soft Cell – *Happiness Not Included
The Chainsmokers – So Far So Good
Warpaint – Radiate Like This
22.04.22
Adam Green – That Fucking Feeling (21.04.)
Bonnie Raitt – Just Like That…
Brian May – Another World (Gold Series Reissue)
Boy Omega – It's Dangerous To Go Alone. Take This
Die Andere Seite – Epithymia
Fontaines DC – Skinty Fia
Hatchie – Giving The World Away
M!R!M – Time Traitor
Michael Rother And Vittoria Maccabruni – As Long As The Light
Noorvik – Hamartia
Patrick Watson – Better In the Shade
Psychedelic Porn Crumpets – Night Gnomes
Primus – Conspiranoid EP
Real Lies – Lad Ash
Resplandor – Tristeza
Roger Eno – The Turning Year
Spiritualized – Everything Was Beautiful
Suki Waterhouse – I Can't Let Go
Sun's Signature – Sun's Signature EP (Elizabeth Fraser & Damon Reece)
Taj Mahal & Ry Cooder – Get On Board: The Songs of Sonny Terry & Brownie McGhee
15.04.22
3rd Secret – 3rd Secret (Mitglieder von Nirvana, Soundgarden und Void) (12.04.)
50 Foot Wave – Black Pearl
Alex G – We're All Going to the World's Fair (OST)
Axel Rudi Pell – Lost XXIII
Die Wände – Die Wände
Greyhaven – This Bright And Beautiful World
Highasakite – Mother
James Krivchenia – Blood Karaoke (Big Thief Drummer Solo)
J.B.O. – Planet Pink
Kurt Vile – Watch My Moves
Sault – Air
Swedish House Mafia – Paradise Again
Tim Kasher – Middling Age
08.04.22
Banks – Serpentina
Bilderbuch – Gelb ist das Feld
Calexico – El Mirador
Camila Cabello – Familia
Daniel Rossen – You Belong There (Grizzly Bear Solo)
Deine Freunde – Hits! Hits! Hits!
Del Amitri – Fatal Mistakes: Outtakes & B-Sides
Die Arbeit – Wandel
Envy Of None – Envy Of None
Father John Misty – Chloe And The Next 20th Century
Fivio Foreign – B.I.B.L.E
Goldroger – Avrakadavra
Health – Disco4 – Part II
Hi! Spencer – Memori (EP)
Horace Andy – Midnight Rocker
HVOB – Too
Jack White – Fear of the Dawn
Kae Tempest – The Line Is A Curve
Kim Wilde – Pop Don't Stop: Greatest Hits
Let's Eat Grandma – Two Ribbons
Lucius – Second Nature
Omar Apollo – Ivory
Papa Roach – Ego Trip
Pavement – Terror Twilight: Farewell Horizontal
Serj Tankian – Live At Leeds
The Linda Lindas – Growing Up
Vince Staples – Ramona Park Broke My Heart
Wet Leg – Wet Leg
01.04.22
Ätna – Push Life
Carpenter Brut – Leather Terror
Daniel Johns – FutureNever
EMF – Go Go Sapiens
Ibibio Sound Machine – Electricity
Jon Spencer & The Hitmakers – Spencer Gets It Lit
Lights – Pep
Meshugga – Immutable
Miley Cyrus – Attention (Live Album)
Mortimer – Grey To White
Plastikman & Chilly Gonzales – Consumed In Key
Pup – The Unraveling Of Puptheband
Red Hot Chili Peppers – Unlimited Love
Seabear – In Another Life
Tempers – New Meaning
Walt Disco – Unlearning
Warmduscher – At The Hot Spot
Whimsical – Melt
29.04.22
Archive – Call To Arms & Angels
Bloc Party – Alpha Games
Dälek – Precipice
Die Aeronauten – Hits! Vol. 1
Duerer – Duerer
Girlpool – Forgiveness
Honeyglaze – Honeyglaze
Louie Vega – Expansions in the NYC
Kelly Lee Owens – LP.8
Melody's Echo Chamber – Emotional Eternal
Melvins – Broken Pipe (mit Dumb Numbers)
Mia Morgan – Fleisch
Neil Young – Official Release Series Vol. 4
Rammstein – Zeit
Richard von der Schulenburg – Cosmic Diversity
Röyksopp – Profound Mysteries
Sofi Tukker – Wet Tennis
Suki Waterhouse – I Can't Let Go
The Head And The Heart – Every Shade Of Blue
Tomberlin – I Don't Know Who Needs to Hear This…
Toro Y Moi – Mahal
Willie Nelson – A Beautiful Time
25.03.22
Aldous Harding – Warm Chris
Animals As Leaders – Parrhesia
Basia Bulat – The Garden
Bodi Bill – I Love U I Do
Cowboy Junkies – Songs Of The Recollection [Covers Album]
Denzel Curry – Melt My Eyez See Your Future
Destroyer – Labyrinthitis
Dream Widow – Dream Widow EP (Dave Grohl Trash-Metal-Project)
Fanta Panda – Portables
Ferris – Alle hassen Ferris
Fortuna Ehrenfeld – Solo I.
Fucked Up – Do All Words Can Do
Get Well Soon – Amen
Ignite – Ignite
Kavinsky – Reborn
Killing Joke – Lord Of Chaos (EP)
Kittin & The Hacker – Third Album
Kraftwerk – Remixes
Laibach – Wir sind das Volk (ein Musical aus Deutschland)
Machine Gun Kelly – Mainstream Sellout
Michael Bublé – Higher
Niedecken – Dylanreise
Phife Dawg – Forever [Posthumous album] (22.03)
Placebo – Never Let Me Go
Russkaja – Chronicles (Best-of)
Sankt Otten – Symmetrie Und Wahnsinn
Selah Sue – Persona
The Jeremy Days – Beauty In Broken
Tindersticks – Past Perfect – The Best Of Tindersticks '92-'21
Vladislav Delay – Anima
Wolfgang Flür – Magazine 1
Young Prisms – Drifter
Zombie Zombie – Vae Vobis
18.03.22
Acht Eimer Hühnerherzen – Musik
Babeheaven – Sink Into Me
Blanck Mass – Ted K (Original Motion Picture Score)
Charli XCX – Crash
Cypress Hill – Back In Black
Feeder – Torpedo
Helge Schneider – Live In Luxembourg
Hot Water Music – Feel The Void
Jóhann Jóhannsson – Drone Mass
Kristeen Young – The Beauty Shop
Kmpfsprt – Euphorie und Panik
Little Boots – Tomorrow's Yesterdays
Midlake – For the Sake of Bethel Woods
Peter Doherty & Frédéric Lo – The Fantasy Life Of Poetry & Crime
Rome Is Not A Town – Tender Arms Power Heels
Rosalía – Motomami
Sea Girls – Homesick
Stabbing Westward – Chasing Ghosts
Weezer – Sznz: Spring EP (20.03.)
Yumi Zouma – In The Eyes Of Our Love
11.03.22
Alex Cameron – Oxy Music
Bryan Adams – So Happy It Hurts
Franz Ferdinand – Hits To The Head (Greatest Hits Album)
Ghost – Impera
Jenny Hval – Classic Objects
José González – El Invento EP (09.03.)
KISS – Off The Soundboard – Live In Virginia Beach
Kmpfsprt – Euphorie und Panik
PJ Harvey – The Six Demolition Project (Re-Issue & Demos)
Rex Orange County – Who Cares?
Sam Jr. – Sam Jr. [Debut LP for Broken Social Scene's Sam Goldberg Jr.](09.03.)
Sonic Youth – In/Out/In (Rarities Album)
Tanya Tagaq – Tongues
The Boo Radleys – Keep On With Falling
The Districts – Great American Painting
The Monochrome Set – Allhallowtide
Widowspeak – The Jacket
Young Guv – GUV III
04.03.22
Band of Horses – Things Are Great
Beirut – Artifacts (Compilation)
Diplo – Diplo
Dominik Eulberg – Avichrom
Emma Elisabeth – Some Kind Of Paradise
Guided by Voices – Crystal Nuns Cathedral
Marillion – An Hour Before It's Dark
Mono – Scarlett Holiday EP
Nilüfer Yanya – Painless
Peach Pit – From 2 To 3
RZA & DJ Scratch – Saturday Afternoon Kung Fu Theater
Sabaton – The War To End All Wars
Stereophonics – Oochya!
Stromae – Multitude
Subterfuge – Dots.
The Weather Station – How Is It That I Should Look at the Stars
U.D.O. – Game Over
Februar 2022
25.02.22
Avril Lavigne – Love Sux
Casper – Alles war schön und nichts tat weh
Dashboard Confessional – All The Truth That I Can Tell
Deserta – Every Moment, Everything You Need
Fishbach – Avec Les Yeux
Fucked Up – Do All Words Can Do
Johnny Marr – Fever Dreams Pts 1-4
King Hannah – I'm Not Sorry, I Was Just Being Me
Mavi Phoenix – Marlon
Neonschwarz – Morgengrauen
Pixies – Live In Brixton (Boxset)
Russkaja – Chronicles
Sasami – Squeeze
Superchunk – Wild Loneliness
Sven Väth – Catharsis
Tangerine Dream – Raum
Tears For Fears – The Tipping Point
Thurston Moore – Screen Time
The Moldy Peaches – Origin Story 1994 – 1999
18.02.22
Alice Glass – Prey//IV (16.02.)
Beach House – Once Twice Melody
Blushing – Possessions
Dreamtigers – Ellapsis
Goodbye June – See Where The Night Goes
Hurray For The Riff Raff – Life On Earth
Methyl Ethel – Are You Haunted?
Metronomy – Small World
Midnight Oil – Resist
Paul Jets – Jazzfest
Sally Shapiro – Sad Cities
Shout Out Louds – House
Tennyson – Rot
White Lies – As I Try Not To Fall Apart
Yaenniver (Jennifer Weist) – Nackt
Various Artists – Ocean Child: Songs of Yoko Ono
11.02.22
Adam Miller – Gateway (Chromatics-Gitarrist)
Alt-J – The Dream
Amos Lee – Dreamland
Andy Bell – Flicker
Big Thief – Dragon New Warm Mountain I Believe in You
Cult Of Luna – The Long Road North
Eddie Vedder – Earthling
Empath – Visitor
Frank Turner – FTHC
Johnossi – Mad Gone Wild
Mary J. Blige – Good Morning Gorgeous
Napalm Death – Resentment Is Always Seismic – A Final Throw Of Throes (EP)
Scorpions – Rock Believer
Sea Power (Formerly known as British Sea Power) – Everything Was Forever
Shamir – Heterosexuality
Slash – 4
Spoon – Lucifer On The Sofa
Tegan and Sara – Still Jealous (Remake of "So Jealous")
Trentemøller – Memoria
Voivod – Synchro Anarchy
04.02.22
A Place To Bury Strangers – See Through You
Animal Collective – Time Skiffs
Bastille – Give Me The Future
Black Country, New Road – Ants From Up There
Cate Le Bon – Pompeii
Jennifer Lopez – Marry Me (Soundtrack)
Korn – Requiem
Leslie Clio – Brave New Woman
Los Bitchos – Let The Festivities Begin!
Marissa Nadler – The Wrath Of The Clouds EP
Mitski – Laurel Hell
Shoreline – Growth
The Divine Comedy – Charmed Life – The Best Of The Divine Comedy
The Jazz Butcher – The Highest In The Land
The Reds, Pinks And Purples – Summer At Land's End
The Slow Show – Still Life
Januar 2022
28.01.22
Celeste – Assassine(s)
Eels – Extreme Witchcraft
Elvis Presley – Live At Boston Garden 1971
Helen Love – This Is My World
Imarhan – Achinkad
Jethro Tull – The Zealot Gene
Kreidler – Spells And Daubs
Lars Bygdén – One Last Time for Love
Madrugada – Chimes At Midnight
Pictures – It's OK
Pinegrove – 11:11
Tara Nome Doyle – Værmin
The Devil & The Universe – GOATopia
Tocotronic – Nie wieder Krieg
Urge Overkill – Oui
21.01.22
Aua – The Damaged Organ
Aurora – The Gods We Can Touch
Band of Horses – Things Are Great
Billy Talent – Crisis Of Faith
Boris – W
Boy Harsher – The Runner
Carambolage – Carambolage, Eilzustellung-Exprès, Bon Voyage (Re-Issue & bislang unveröffentlichtes Album)
Comeback Kid – Heavy Steps
Kiefer Sutherland – Bloor Street
Miles Kane – Change The Show
Michael Rother & Vittoria Maccabruni – As Long As The Light
Nico Suave – Gute Neuigkeiten
Pip Blom – Welcome Break
Silverbacks – Archive Material
Yard Act – The Overload
Years & Years – Night Call
14.01.22
Anna Von Hausswolff – Live At Montreaux Jazz Festival
Blood Red Shoes – Ghosts On Tape
Bonobo – Fragments
Broken Social Scene – Old Dead Young: B-Sides & Rarities
Cat Power – Covers
Chasity – Suffer Summer (13.01.)
Earl Sweatshirt – Sick!
Elvis Costello And The Imposters – The Boy Named If
FKA twigs – Caprisongs (Mixtape)
The Lumineers – Brightside
Molly Nilsson – Extreme (15.01.)
Underoath – Voyeurist
07.01.22
Burial – Antidawn EP (06.01.)
David Bowie – Toy (Bislang unveröffentlichtes Album)
Deaf Club – Productive Disruption (06.01.)
Dope Lemon Rose – Pink Cadillac
Waxahatchee – El Deafo (Soundtrack-EP)
The Weeknd – Dawn FM
The Wombats – Fix Yourself, Not The World